---
With the popularity of the Fusion book and all of the other Assimilation resources and training that I get to do, you can imagine how much feedback and how many questions I get about how to best integrate, or "assimilate" new people into your church.
Here's one of the more common questions:
Since we already email and call (and possibly send a form letter to) all of our first time guests, do I really need to write a handwritten note to each of them?
YES, YES, YES AND YES!
The handwritten note is MORE important and impactful than either the email or the calls.
The handwritten note shows that you took some actual time writing out a personalized note, rather than simply plugging their name into a database and pressing "send". On top of that, the handwritten note is more likely to be opened than a form letter (see my ABC Mail video for more about this).
And don't forget to include a free gift of some sort – a $5.00 gas card or similar is what I recommend in most areas.
A Word of Caution on Phone Calls
If you're currently calling your church's guests, I am not sure the calls should come from someone other than the pastor – you might want to find out what kind of response your current callers are getting.
What I hear over and over is that the volunteer caller 'so wants to please the pastor' that they fail to tell you how awkward the calls feel or the weird, quick or snippy responses they get from the people they're calling.
If you really want to test the value of your follow-up phone calls, I would personally take 10 – 12 people over the next month and call them – then decide if you want to continue or not.
Here's why: In 90% of the areas of the country I work in, phone calls are more likely to 'push people away' rather than draw them back - the only exception we've found is senior adult communities in Florida, Arizona or California. Unchurched people find it particularly intruding.
That said, if you do call, the best hope is that you get the voice mail – that can work for you if the voice mail is well done, scripted and personal.
If you want to improve first time guest follow-up at your church this week, I suggest you send a brief, handwritten note to each of them with a $5 gas card included. It's a proven "wow" that goes a long way with new people!
And let me know how it goes.
P.S. To learn everything I've learned over the years about assimilating new people into your church, consider investing in The Assimilation Intensive Workshop.
Posted On: September 30, 2009
I love to hear all the success stories of how pastors and their churches are able to implement the principles of our various books, seminars and resources. Here's an email I received recently about how this pastor (one of my current coaching participants) has been able to put the Fusion assimilation process to work in his church. Enjoy!
We're located on the eastern seaboard of Canada… similar environment to the New England states. Conservative in many ways and not known for many growing churches. I was off work for 2 months due to kidney cancer surgery and came back with a renewed determination that God wanted something greater to happen in our church and community.

I had our Board read Fusion in June. They loved the book. Then I gathered a team of 7 people willing to read Fusion and work on doing a better job connecting with guests. There was some extensive debate over whether or not we were "bribing" people to come to church with the gifts. Some were very critical of the approach. They said IT WON'T WORK HERE!

This is exactly what you were saying yesterday about it working in Manhattan but NOT HERE.

Well, we are a church of less than 100 on the east coast of Canada and it's working here. I proceeded to do an "experiment" and see what the response would be from our guests. Let me tell you, the critics were silenced and are now 100% supportive of the system. We have not even finished implementing everything yet and I have never had such positive feedback as I have received through the survey questions. Our guests LOVE GETTING THE HAND WRITTEN NOTE AND GIFT CARDS IN THE MAIL.

There have been many positive comments. Here's one short quote from a guest…

"Pastor,

Between the emails and the gift card, I don't think we've ever been to a church that's gone to so such effort to welcome us. Makes me feel a little bad that we won't be making it out this Sunday. We were originally going to be doing something on Sunday afternoon, but it got pushed to the mid-morning. Rest assured though, we will be back next week."

Not only that, the first time I used the Connection Card resulted in 5 people indicating decisions for Christ that we're following up on. We had all their contact info so we have been able to do a better follow up than we ever did in the past. We were also able to collect contact info from newer people that have attended for several months but just never filled out our regular guest card.

THIS REALLY WORKS!

I'm really encouraged and excited about what's ahead!
Thanks for sharing the good report and keep up the great Kingdom work in Canada!
P.S. If you'd like to implement a follow-up system that will WOW newcomers to your church, check out The Assimilation Seminar!

Posted On: September 24, 2009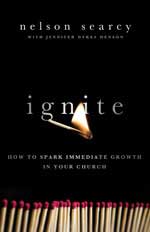 The time is almost here!
I've been told that my new book, Ignite: How to Spark Immediate Growth in Your Church, is set to ship by September 26 (just four days from now) so pre-order now.
This book is a how-to manual for your church to reach more people.  I lay out a step-by-step, Biblically grounded, proven plan for creating immediate church growth by utilizing a "Big Day" to mobilize the church for evangelism.
I am excited about all of the encouraging comments you have been sending me already and can't wait to hear what you think after reading it, so…
Posted On: September 22, 2009
We often get asked questions about where Small Groups should meet, what's most effective and how important location is in planning for groups.
I've asked Adam Bishop, our Small Groups Pastor at The Journey, to share some thoughts on where groups meet:
Thanks Nelson — This is actually one of the most important topics that Kerrick and I address in the Small Groups Tele-Coaching Network that we lead. We have found through surveys of our Group Members that location is the first feature people look at when deciding what Group they will sign up for.

So at The Journey we make sure that each Group has a location listed in its description both on our website and in our catalog.

However, the location is for a general area, not a specific address.

In Manhattan we will list the location as Midtown, Upper West Side, or Upper East Side, but depending on your church's setting it may be helpful to list by neighborhood or Elementary school zone.

We list general areas for safety reasons because we don't want to publish our Group Leaders home addresses on our website or in the catalog.

We also do this so that our Group Leaders can supply the specific meeting place and detailed directions as a part of their follow-up after people sign up.

Now, as for where the Groups meet…  Some of our Groups meet in homes and some meet in public places like parks, restaurants, or public buildings.

We rent space for our services on Sunday so we don't have a permanent church location for Groups to meet in, which even if we did, we would still have our Groups meet in the community in homes or public places.

Now, we do ask our leaders to choose a location and stick with it for the full 8-12 week semester as opposed to rotating week to week like some groups encourage. There are a lot of reasons for this, one of which is consistency for people who may not be able to attend every weekly meeting.

This one of the many topics that Kerrick and I go in much further detailing discussing in the upcoming Small Groups Pastor Tele-Coaching Network, which begins in November.

This new Tele-Coaching Network has proven to be helpful and encouraging, as you will interact with other Small Groups Pastors and Directors who are striving to maximize the spiritual growth in their church through small groups.
Click here for more information or to download your application now for Small Groups Pastor Tele-Coaching!
Posted On: September 21, 2009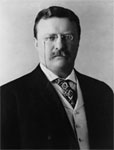 "The most important single ingredient in the formula of success is knowing how to get along with people."
– Theodore Roosevelt, 26th U.S. president
Posted On: September 19, 2009
Just a quick post today –
Thanks to so many of you who have been asking about my next book lately, Ignite: How to Spark Immediate Growth in Your Church.
Many of you have already pre-ordered at Amazon.com and I wanted to let you know about one more development on that front:
Ignite is now available for the Kindle reader!
To pre-order your copy of Ignite for Kindle, CLICK HERE.
Posted On: September 17, 2009
Thanks for all the great comments and emails about these book recommendation videos I've done the last couple of months.  In case you missed them, you can click these links to watch the videos for July and August.
Here are my books for September – enjoy!
September Book Recommendations:
P.S.  Have you read a good leadership book recently? You can send me your suggestions using the "Ask Nelson" button on the right side of this blog.
Posted On: September 16, 2009
In Fusion and in all of my other Assimilation resources, I share how vital prompt follow-up is to connecting new people to your church.  I teach a practical process to follow-up with first and second time guests multiple times in the days immediately following their visit to your church.
Because of how strongly I emphasize that this follow-up happen quickly, I sometimes receive questions about whether or not your follow-up can happen too fast.
The short answer?  YES, you can follow-up too quickly.
One simple reason is that most people don't check emails on Sunday.  For that reason, I like to wait until Monday or even Tuesday morning to send follow-up emails.
As for follow-up cards/letters, we've found that they're most effective if they're delivered on Wednesday afternoon, so people will get them when they get home on Wednesday. It's close enough to their visit to reinforce their positive experience and close enough to the next weekend to encourage them to return.
For delivery to happen on time, we drop follow-up letters in the mail on Monday afternoon.  Here in NYC it takes about 2 days for a letter to hit, but it may be faster in your town.  Just aim to have your mail arrive on Wednesday.
All that being said, I do most of the work of preparing these items on Sunday (or even the week before as much as possible) to insure that I can click "Send" and drop them in the outgoing mail at the above times.
How effectively is your church following up with new people?
P.S. For more advanced ideas to connect new people to your church, check out The Assimilation Intensive.
Posted On: September 14, 2009
"Always dream and shoot higher than you know you can do. Don't bother just to be better than your contemporaries or predecessors. Try to be better than yourself."
– William Faulkner, Author
Posted On: September 12, 2009
If you've been reading this blog for any length of time, you've probably noticed that I am a stickler for follow-up.  Many of us in church leadership are heavy on good intentions and light on follow-up.
One follow-up question that just about every pastor I know has wrestled with is "how can we most effectively follow up with those who have indicated a commitment to follow Jesus?"
To this question, I'd say that a good follow-up process for new believers will answer the following 4 questions.
What do you want a new believer to do or experience during:
The first hour? At The Journey want them to mark their decision on their connection card and pray the prayer with us.
The first day? We send them an email confirming and affirming their decision.
The first week? We send them a

new

believers book I wrote that is a  seven day

new

believers study.
The first month? We want them to get baptized and be involved in a small group.
How you answer these questions will vary depending on your tradition, style and/or your preferred resources, but that you answer these questions is essential if your church is going to effectively make disciples of those who choose to follow Christ through your ministry.
P.S. To raise the evangelistic temperature of your church, check out The Evangelism Seminar.
Posted On: September 10, 2009
More Free Stuff...
Search The Blog
Looking for a particular subject? Please enter the keywords in below and press the search button to find what you are looking for...
---
Free E-Newsletter Sign-up
Nelson's Monthly E-Newsletter
The Church Leader Insights bi-weekly publication sent via email focuses on effective leadership, church growth, church planting, evangelism and much more.
---
Blog Categories
---
---