---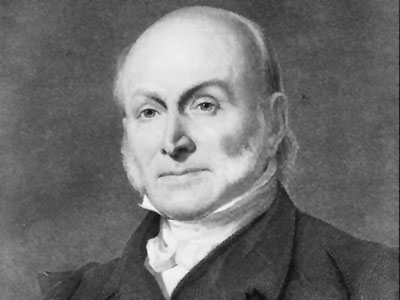 "These are the hard times in which a genius would wish to live. Great necessities call forth great leaders."
- President John Quincy Adams, 1780
Posted On: October 31, 2009
Today I'm sharing another one of the articles from this month's CLI Newsletter.
We pack each newsletter with the best content we can find.  Like this article from the good folks at Truth Advertising:
TEN SECRETS OF CHURCH MARKETING

"The problem is that most church ads I see are very boring and self-serving. The church drones on about this program and that ministry. 'We have this, we have that.' Who cares? Certainly most readers don't and that's why there's a major disconnect and your ad does not work. Instead, write your ad and describe your church from the reader's perspective. Write to their interests, appeal to their emotions and tell them how what you have to offer can help them get what they want. Lots of ad copy will help you accomplish that" Read the full article here…
The Church Leader Insights Newsletter is designed to bring the best and latest thinking on Church Growth, Evangelism, Leadership and Church Planting directly to your inbox every month!
If you're not already subscribed, you can click this link to sign up right now.
Posted On: October 30, 2009
Welcome to week 3 of my 6-week blog series, "Igniting Growth In Your Church." I trust that this Thursday series is driving you deeper in your study of my new book, Ignite: How To Spark Immediate Growth In Your Church.
Last week we dissected the four best times of year to do a big day. Now that you have a big day on your calendar (you do, right?), the next step is to understand how you, as the pastor, can use it to ignite evangelism in your church…
Today's Topic:
Pastor – Igniting Evangelism Through the Stage, Staff and Structure
Each and every time you step in front of your crowd, you have the chance to speak truth into their lives. Whether you are preaching from a stage to thousands of listeners, from a pulpit to hundreds, or from a makeshift sanctuary to just a handful, you have been given incredible power to shape the lives and eternities of every person listening to you.
That's exactly why the responsibility for keeping the evangelistic temperature in the church boiling hot falls on you. There are three ways that you can raise the level of evangelism in your church…  1) through the stage 2) through your staff and 3) through your church's structure. Let's look at each one in a little more detail:
Stage: What gets presented from the stage is more likely to get accomplished in the pews. In other words, you can't keep quiet and assume that your people will do anything. You have to challenge. You have to encourage. Here are three of the most effective ways to use the stage to challenge your people toward evangelism:
Tell Your Own Evangelistic Stories
Have Others Give Their Testimony
Teach an Evangelism System
Staff: Challenge your staff to be actively involved in evangelism and then hold them accountable for what you've asked them to do. Encourage them to lead the way by:
Serving in Evangelistic Activities
Praying for Unchurched Friends
Praying and Fasting for Big Days
Inviting Friends to Church
Structure: Think about the underlying structure of your church. Have you structured with an eye to the greater community? Have you structured in a way that helps you mobilize your people for evangelism? You can either structure your church for control or for growth, but not for both. Here are three of the best ways to make sure you are structuring for growth:
Plan Regular Evangelistic Events
Engage Small Groups in Evangelism
Allow People to Belong Before They Believe
As you use the stage wisely, expect the best of your staff and structure your church for evangelism, you will be cooperating with God in reaching people for His glory. He will bless your efforts with lots of new people!
For more in depth information on how you can keep the evangelistic temperature of your church red hot, make sure to pick up your copy of Ignite: How To Spark Immediate Growth In Your Church. You may also want to check out my popular resource, "The Evangelism System." Just click here.
So now you have an idea of what you, as the pastor, need to do to foster evangelism in your church. But what about your church members? How can you mobilize them for evangelism? That's what we'll talk about next Thursday. Make sure to check back!
- Nelson
P.S – If you missed the first two posts, don't worry! Just click here for Week 1 and click here for Week 2.
Posted On: October 29, 2009
Since so many of you seem to be enjoying my book recommendation videos, I decided to do it a little different this month by filming outside of the office.
In case you the last few months' videos, you can click these links to see my book recommendations for July, August and September.
Here's my October book recommendation:
October Book Recommendation:

P.S. Have you already read Ignite? I'd love to hear your feedback — you can send it using the "Ask Nelson" button on the right side of the blog.
Posted On: October 28, 2009
This is Kerrick Thomas (Executive & Teaching Pastor at The Journey and
co-author of Launch and Activate.
Nelson asked me to address a key question that we are often asked by church planters: When should we begin small groups?
Our standard answer to that question is to wait until you have over 100 people attending before beginning small groups, but I thought I'd go a little further today to elaborate on the "why" behind the "when."
So, why wait to start small groups?
Reason #1 - When you are first starting a church, you should  not expend the energy required to get small groups started in the first 6 months regardless of how big you grow.
There is just too much to do for a church planter that early in the process.  We recommend get your other systems under control at the beginning of the new church before moving on to small groups.
Systems like the Worship Planning System, the Assimilation System and the Evangelism System are foundational to a healthy start of a church, and they deserve your focus and energy before Small Groups.
Reason #2 - When you have fewer than 100 people your church basically is a  small group.  Everyone knows everyone anyway – so the importance of  small groups is minimized.
It's okay to start small groups if you are still under 100 if you've been going for over a year.  Ideally you would have grown past 100, but even if you are running 50-80 people you can begin small groups and see positive spiritual fruit.
The whole idea behind holding off boils down to this:  It's best to wait to begin small groups until you can implement and facilitate them effectively, right from the start.
I hope that helps!
Blessings…
Kerrick
P.S. Adam Bishop and I are about to begin a brand new Small Groups Pastor Tele-Coaching Network in just a few weeks.  For more information and to download an application, CLICK HERE.

Posted On: October 28, 2009
I'm just about to start the first of 4 Free "How to Plan & Conduct a Christmas Offering" Webinars that I'm doing this week, and I wanted to share some samples of what we're using to let our folks at The Journey know about this year's offering.
Here are the links to samples of:
If you haven't already signed up for one of these Free Webinars, you can still sign up by CLICKING HERE.
I've tried to set up the times so that each of you can join me for one of them.
And don't forget to grab your copy of my new E-Book by the same name, "How to Plan & Conduct a Christmas Offering" (PDF) at:
Posted On: October 27, 2009
In case you haven't heard – I'm doing 4 webinars this week (today through Thursday) to help you plan and conduct your church's Christmas Offering.
I want to help you maximize your ministry potential and grow your people – don't delay, register now!
Here's all the info:

FREE – Register Now!

Join Nelson Searcy in this 90-minute webinar without ever having to leave your office or home!

Nelson will teach you to challenge your people to grow spiritually and maximize the impact of your church's Christmas Offering.

Once registered, you will simply need a phone and a computer with internet access to participate. This is a great opportunity to train your entire staff with this webinar.

4 Convenient Times to Choose From!

Here's what you can expect to learn:

What is a Christmas Offering and how it will grow your people during Christmas
The complete 'nuts and bolts' of a successful Christmas Offering
The specific timeline for an effective Christmas Offering
How to conduct a Christmas Offering especially in a down economy
How to gain the support of your staff and key leaders
How to implement a Christmas Offering so as not to detract from your General Budget
How to identify the causes that will motivate your people to give sacrificially
5 simple steps that will increase your Christmas Offering
How to set the 'right goals' for your Christmas Offering
How to determine the right dollar amount
A specific process for celebrating your Christmas Offering
Specific examples of graphics, letters, etc used at The Journey Church
Plus much more!

These Webinars are FREE!

Don't miss it – Register now
P.S. If you haven't already gotten my Free, freshly revised "How to Plan and Conduct a Christmas Offering" E-Book, you can download it here.
Posted On: October 27, 2009
A couple of weeks ago I shared the first of a few posts that I'm writing about "structuring your church for growth". It was about writing church by-laws, and if you missed it you can read it here.
Today I'd like to address another key issue in the area of church structure by starting with a quote I've heard my friend and mentor Rick Warren say many times:
"You can structure your church for growth or for control… but not both."
This statement (which I've seen hold true time and time again) is never more true than in the area of church government.
In other words, if your primary goal in building your church structure is to control everything so that nothing ever goes wrong, you will never see significant growth in reaching the unchurched for Christ.
So, assuming you're willing to relinquish some control for the sake of growing, what does this sort of church governance look like?
Keep these three words in mind: SIMPLE, FAST and FLEXIBLE.
In most states, the law requires you to have 3 officers for incorporation purposes, 2 of which must be external (you'll need to check the specifics for your state).  That places our goal of simplicity firmly within reach. These "officers" will also serve as the board of overseers of the church.
So, who should be your officers? I highly recommend the lead pastor of the church in question serve as the chairperson and 2 other pastors (from other churches).
No one else is qualified to handle the unique issues and questions that this board will face like another pastor. Too often, we place an unfair burden on our church members by asking them to vote on and make decisions about issues that are foreign to them (especially if your church is truly reaching the unchurched).
As with any other position, board members should never be asked to serve without a timeline and they should rotate off at the chairperson's discretion.
What does this board do? For one thing, they vote to approve the church's annual budget.  At The Journey, the church body as a whole gets a chance to ask questions and provide input at a special forum, the budget itself is set and approved by the board.
As a part of this budget approval process, the board will need to determine what percentage of spending needs further approval. The board also serves as a salary committee, determining how much staff members will get paid.
In addition, the external board has the authority and responsibility to intervene in the case of moral failure or other disqualifying events on the part of the lead pastor.
You must also know that voting brings liability.  Every voting board member is liable for the decisions they make in this role.  To protect them, be sure to add Board Member liability insurance to your church's insurance package.
What does all this do for your church? Well, it frees you up to move quickly in making decisions and gives your church the flexibility to pursue the vision that God has laid out, without unnecessary (and often divisive) meetings and votes.
P.S. I am able to spend a great deal more time and go into much further detail discussing church structure in my Senior Pastor Coaching Networks.
I have 3 brand new networks beginning in a few months (one tele-coaching and two on-site networks) – check them out and download an application by clicking here.
Posted On: October 26, 2009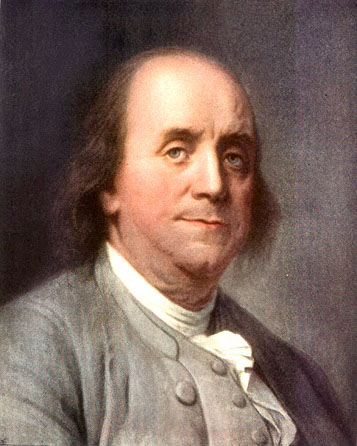 "To try and fail is at least to learn. To fail to try is to suffer the loss of what might have been."
– Benjamin Franklin, statesman
Posted On: October 24, 2009
I'm taking a moment today to share one of the articles from this month's CLI Newsletter.
We scour the internet each month and pack each newsletter with the best content we can find.  Like this article from my friend (and mentor) Steve Sjogren:
94 COMMUNITY SERVANT EVANGELISM IDEAS

"Servant Evangelism wins the heart before it confronts the mind. A small act of kindness nudges a person closer to God, often in a profound way as it bypasses ones mental defenses. The average Christ-follower is willing to hand a stranger a can of soda (low-risk). The high grace is seen in the typical reaction. 'Oh, thank you!' 'This is so nice!' 'I can't believe this is for free!' And, 'Why are you doing this?'  Kindness builds the bridge for the person to receive a touch of love from God." Read the full article here…
My goal with the Church Leader Insights Newsletter is to do the work that you may not have time to do every month – bringing the best and latest thinking on Church Growth, Evangelism, Leadership and Church Planting directly to your inbox every month!
If you're not already subscribed, you can click this link to sign up right now.
Posted On: October 23, 2009
More Free Stuff...
Search The Blog
Looking for a particular subject? Please enter the keywords in below and press the search button to find what you are looking for...
---
Free E-Newsletter Sign-up
Nelson's Monthly E-Newsletter
The Church Leader Insights bi-weekly publication sent via email focuses on effective leadership, church growth, church planting, evangelism and much more.
---
Blog Categories
---
---