---

Kerrick Thomas here – Executive Pastor at The Journey Church.  Nelson's on vacation this week, so I'm writing a couple of guest blog posts for you about mastering the relationship between the Lead Pastor and the Executive (or Associate) Pastor:
For all of you Lead Pastors out there…have you ever looked at your Executive or Associate Pastor and said to them, "We need to get on the same page!"
And did your second in command give you a look as if to say, "And what page would that be?  I didn't know we had a page.  That would have been helpful to know!"
In my years of coaching Executive and Associate Pastors in growing their leadership capacity and in becoming experts in the 8 systems of the church – one of the biggest frustrations I've found from both Executive Pastors (XP's) and Lead Pastors is that they don't always share the same vision.  They are not always headed in the same direction.
And this can lead to a lot of frustration!
I really believe that if there is one relationship on your staff where the leaders need to think, step and speak in unison – it's the relationship between the Lead Pastor and the XP/Associate Pastor.
Here are 4 BIG reasons why:
(1)    Besides the Lead Pastor, the Executive Pastor is the only other staff member responsible for having a church-wide focus. While most staff focus on their specific area of ministry – the Lead Pastor has an indispensible comrade in arms when it comes to an XP who has a church-wide view that is in unison with the Lead Pastor…and not just a ministry specific view or a differing church-wide view.
Why is this a big deal?  As you try to implement, evaluate and improve the 8 Church Systems in your church – the Lead Pastor needs someone who "is on the same page" and can carry the vision into all 8 areas of the church.
(2)    The XP/Associate Pastor represents the Lead Pastor's ideas and vision to the staff and the congregation many times when the Lead Pastor is not there. Although not the primary vision-caster for the church – he or she is an important secondary sharer to the staff and key leaders in the church.
It's a given that you need someone who will do that faithfully, honestly and selflessly.  But if the XP doesn't understand the direction the Lead Pastor is going – or doesn't buy into it completely – the Associate Pastor will never be able to be a good spokesperson for the vision.
(3)    Just as an important role of the XP is to help communicate the Lead Pastor's vision to the staff, leaders and church… an equally important role is to communicate to the Lead Pastor what is going on with the staff and with people and leaders in the church.
A good XP is on the "same page" with the Lead Pastor so much so that he or she learns what the Lead Pastor needs to know and when.  They make sure the Lead Pastor is never surprised or put in a bad situation.  They know when the Lead Pastor needs to make the decision and when it's okay for someone else to make the call.
(4)    Finally – having the Lead Pastor and the XP on the same page is vitally important so that both individuals can be focusing on the tasks that bring the greatest benefit to the church and to God's Kingdom.
There are some tasks that only the Lead Pastor can do.  There are some tasks that if the Lead Pastor does well will bring the greatest blessing to the church.  The role of the XP is to take on the roles that the Lead Pastor does not "have" to do and the roles that would take the Lead Pastor's focus off of other tasks that bring the greatest benefit to the church.
If the Lead Pastor and XP are on the same page here – a real synergy can begin to form.
Part of my ministry is dedicated to helping Lead Pastors and Executive/Associate Pastors get on "the same page" in ministry and improving the XP/Lead Pastor relationship.  And I am passionate about it because I have seen the frustration and lack of results that happen when it's not there.
That's why every year I lead an ever-growing Coaching Network just for Executive Pastors and Associate Pastors that focuses on:
Growing the leadership capacity of XP's
Teaching the 8 Systems of the Church from an Executive or Associate Pastor's perspective
Getting the XP on the "same page" as the Lead Pastor so that the XP can be a real blessings and boost to the Lead Pastor's ministry and so that the church can begin to reach its full redemptive potential
If you are an Executive or Associate Pastor – I want to invite you to consider applying for my 2011 Executive Pastor Tele-Coaching Network that begins on January 27, 2011.
You can find out more and apply today here:
http://www.churchleaderinsights.com/coaching/exe.php
AND…if you are a Lead Pastor…and you're in Nelson's Senior Pastor Coaching Network or have already been through it…I really believe one of the best gifts you could get for your ministry and for your church is to invest in the leadership of your Executive or Associate Pastor.
Get them up to speed with you.  Get them on the same page.  Get them in the XP Coaching Network for 2011:
http://www.churchleaderinsights.com/coaching/exe.php
"The Executive Tele-Coaching Network has stretched my faith in Christ, my leadership skills and my relationship with my Lead Pastor. I recommend enrolling in the Executive Tele-Coaching network at the same time when your senior pastor is enrolled in the Senior Pastor Coaching network (if possible) so that you will be able to debrief about each other's learning's. The Executive Tele-Coaching Network has provided me with many tools that I began implementing to our new church plant and can be implemented to your established church. I've gotten so much out of the network and I recommend it to all Executive Pastors or Associate Pastors. Kerrick Thomas has done a thorough professional job in encouraging us, challenging us and celebrating with us."
Luis Rivera
Associate Pastor
Crossroads Church – Long Island, New York
I had been studying the church systems for the about a year prior to joining the XP Coaching network and discovered I had all kinds of questions as to how different parts fit together as it tried initiating them at Hope Church.  By being in the network, I've been able to hear about the systems in the context of my role in the church and have the opportunity to ask questions.  Rather than trying to figure it all out alone, the network has been a tremendous resource for me personally as and my church as we implement the church systems.
Matt Sturdevant
Executive Pastor
Hope Church – Forth Worth, TX
Posted On: November 30, 2010
Just wanted to give you a heads-up…
I'm taking a week-long break from the blog to enjoy a planned vacation with Kelley and Alex.
See you back here again on Monday, December 6.
Have a great week!


"Don't ever be afraid to admit you were wrong. It's like saying you're wiser today than you were yesterday."
– Robert Newell, humorist
Posted On: November 27, 2010
Hey,
I'm stuffed from yesterday's turkey and enjoying the day with Kelley and Alex.
But I thought I'd let you know that we decided to join in on this year's Black Friday Sale.
The team at CLI convinced me to ADD SOME NEW DEALS to our on-going Thanksgiving Sale.
So I've added in Intensive Workshops and Package Deal resources for $100.00 OFF….but those are just for TODAY ONLY!
Just click this link:
www.ChurchLeaderInsights.com/thanksgivingsale
(While you are on the page, check out the dozens of other resources that are on sale just for Thanksgiving.)
Thanks for letting me and my team partner with you in ministry!
Nelson
P.S.  The Early Bird Deadline for my next Senior Pastor Tele-coaching Network is coming up!  You can receive over $840.00 in additional resources if submit your application before December 31st.  To learn more click the link below:
Posted On: November 26, 2010
I wanted to take this opportunity to wish you and your family a Happy Thanksgiving!
I am very grateful to be a small part of your ministry and look forward to serving you for many years in the future.
Your partner in ministry,
Nelson
P.S.  Don't forget our download sale continues through Monday – click the link below:
www.ChurchLeaderInsights.com/thanksgivingsale
P.P.S.  The Early Bird Deadline for my next Senior Pastor Tele-coaching Network is coming up!  You can receive over $840.00 in additional resources if submit your application before December 31st. To learn more click the link below:
Posted On: November 24, 2010

Church Leader Insights is currently running a Huge Thanksgiving Sale!
We are offering over 80 downloadable resources at the lowest prices of the year –  including downloadable sermon series, package deals, and other popular downloads (like Starting a Second Service, Reaching Your Community through Servant Evangelism, and The Journey's Policy Manual).
In fact, all of our $13.95 downloads are only $9 and all $23.95 downloads are only $15!
Don't miss this opportunity to download hours of practical training at huge savings.
CLICK HERE TO SAVE ON DOZENS OF PROVEN RESOURCES NOW!
Happy Thanksgiving!
Posted On: November 22, 2010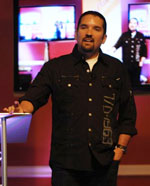 I love my church . . . I'm honored to pastor.  I am sure most of you feel the same . . . some days.
But then there are the bad days . . . days when we don't like our church very much.
You know…
Days when the lay leaders don't see things our way.
Days when there's a funeral at the wrong time (is there ever a right time?).
Days when we feel stressed out and over worked.
Let me ask you this . . .
Do you ever wish you could wave a Magic Wand and change your church?
Not change God or your calling or your theology but change your church.
What would you wish for?
More baptisms?
More new families?
More money (just being honest here!)?
More volunteers?
Or how about more staff?
Or better (dare I say more Godly) leaders?
Or more free time?
Or at least more productive 'I felt good about what I accomplished' time?
Or maybe less….
Less evening meetings
Less items on your never-finished-always-expanding-to-do list?
Or perhaps, since we are being honest, more 'control' (in the most godly sense) of what happens at your church?
Since we are being real honest, do you ever feel like you just can't change a thing at your church?
Bad news: there are no magic wands.  No easy fixes.  But . . .
But (as Jesus said) by faith, all things are possible to him that believes.
Do you believe that God can change your church (with God all things are possible, right)?
Could you muster enough faith to believe that God could change your church from a struggling church of 60 to a more stable church of 125?
Or from a church stuck at 100 for many years to a church that starts growing and eventually reaches over 200?
Or maybe you pastor a church of 'some size' . . . maybe 500+ or 1000+ or even 2500+ but you know that the best days are still ahead of you.
Do you have faith to believe?
The first church I pastored (almost 20 years ago now) left me feeling stuck.  They had 13 people on the night they called me as pastor and they were either going to call me as pastor or vote to merge with a church down the street (I'm not sure they made the right call but I accepted anyway!).
I soon realized as a young pastor that I couldn't control much in my church . . . I couldn't control, attendance, deacons, budgets, the various (and numerous . . . and ineffective, sorry!) church boards, etc.
Even when we started to see some positive movement and the church grew a bit, I still felt stuck.
After about 18 months of this, I heard Pastor Rick Warren speak at a conference (a pastor who I eventually became my boss for many years) – he said:
GROWING CHURCHES ARE LED BY GROWING LEADERS!
It hit me like a stack of seminary books from on high . . . I can't change my church but I can change myself!
You know this is true –  God has you where you are for a reason (the grass isn't greener at another church).
And HERE'S MY POINT:
If you want to change your church, without leaving it, it all starts with CHANGING YOURSELF!
I told you about the first church I pastored over twenty years ago but let me tell you about today. Today, I pastor The Journey Church – which I started on the Upper West Side of New York City in 2002 but has now grown to locations across NYC and the nation.
In 2004, after being coached by some of the top pastors in the US, I started coaching pastors just like you.  Fast forward to 2010 and just this summer, I celebrated the unprecedented achievement of coaching my 1,000th pastor (1,007 and to be exact).
Here's what I learned from coaching 1,007 pastors from denominations as diverse as AG to Brethren to COGIC to NonDenom to SBC to UMC to Vineyard and with average attendance from 60 to 7500 (most fall in the 125 – 500 range):
When you can't change everything, you can change one thing . . . yourself!
1,007 pastors can't be wrong!
If you will put together a plan for personal growth, invest in yourself and your church to better understand church systems, start a reading plan, stretch yourself to do something you've never done, have faith to believe its possible . . . everything will start to change.
My prayer, when I started The Journey Church back in 2002 was:
"God, make me into the person I need to be to lead our church at twice its size."
As large as we are today, that's still my prayer.
Would you be willing to pray that prayer for your leadership and your church?
HERE'S WHAT ALL OF THIS IS ABOUT:
I want to invite you to prayerfully (and I do mean that – I don't want you to do one thing that God doesn't want you to do) consider joining my Senior Pastors Coaching Network that begins in about 90 days.  I have space available right now and a special bonus if you apply quickly.

Will you consider it?
Before you start listing off why its not right for you and why it won't fit your church and why your church is a lost cause or why you don't have time to do it (believe me, with 1,007 pastors completing my coaching networks, I've heard it all!). . . go back:
Do you believe that God can change your church (with God all things are possible, right)?
What if part of his plan for doing that is for you to join my coaching network?
Honestly, every year I complete a network and I say 'That's It!' I'm done…
But each year, God reminds me of the results from current and previous networks – results such as:
Churches increasing attendance by 30+%
Churches seeing giving increase by 50% – which frees up money for evangelism, missions, etc.
Pastors regaining a vision for their church
Church planters moving from 'struggling' to stability
Pastors experience the joy of ministry that they lost two churches back
Pastors who were already 'successful' in their denomination, seeing even great success for God's glory.
And on and on I could go.  These proven results excite me and passionately drive me to offer you one more opportunity to join a network with me.
So, HERE'S MY INVITATION:
** Apply for my 2011 Senior Pastors TeleCoaching Network by Dec 31 and I'll give you over $840 in bonuses (see the PS below for more info) PLUS coaching you for a full 12 months starting February 24 **
Learn more and apply online now at:
http://www.ChurchLeaderInsights.com/TeleCoaching
Note: Like my last few networks, this is a TeleCoaching Network  so no travel costs or headaches are required – you just need a phone and Internet connection – and a committed spirit.
If you have any questions, please call Scott, your Coaching Concierge (I can't pronounce that word either – just ask for "Scott"), at 1-800-264-5129 – press the Coaching Extension.
I know you may have more questions – you can find more info at:
http://www.ChurchLeaderInsights.com/TeleCoaching
The application takes less than 10 minutes to complete and right now the network is only 30% full so there's a good chance that if you apply early, you'll be accepted.
If you are the type of pastor who will read a long post like this about church growth and church health, there's a good chance my coaching is right for you.
I look forward to reviewing your application.
Your fellow pastor (and future coach),
Nelson
P.S. If you apply before December 31 and you are accepted, you will receive an additional $840.00 in Bonuses, including:
The Breaking Growth Barriers Workshop OR Planning Worship Services for Life Transformation ($499 Value)
Free Webinar Passes for all CLI webinars between Nov – Feb (up to $147 value)
Autographed copies of Activate and Maximize ($47.97 Value)
Free Dinner for you and your spouse with Nelson and CLI team on the night before the Sept 2011 live event ($150 Value)
** If you are ready to apply now, just click the link below to read more and apply online:
http://www.ChurchLeaderInsights.com/telecoaching
P.P.S. Still have questions about the TeleCoaching Network?  Check out this  Q and A page for more information:
Having helped thousands of churches over the last few years with their assimilation system (through the Fusion book and training events, The Assimilation Seminar and The Assimilation Intensive), you might imagine that I get a lot of questions about the different aspects of Assimilation.
One of the most high impact Assimilation techniques that I recommend is the Connection Card (you can read more about that by clicking here), and I get a lot of questions about what to include on the Back of the card – what we call "Next Steps."
So here are a few tips (and some examples) based on how I choose "Next Steps" for the Connection Card:
List your regular next steps (those that are the same each week) on the right side of the back of the card (ex: Becoming a Christian, Baptism, Membership, Serving, etc.).
Limit the week-specific next steps to four or five total on the left side of the card.
Include the Memory Verse for that week's message (ex: My Next Step today is to… Memorize John 3:16).
Write a couple of specific "action steps" that tie in with your message (ex: My Next Step today is to… Commit my personal finances to God and begin following his plan.).
Offer a sign-up for an upcoming event at your church (ex: My Next Step today is to… Learn more about the Christmas Party on December 17).
Your Connection Card will drastically increase the number of newcomers you can connect to and follow up with, and that's going to help your church grow.
However, many people have told me that they've found that it streamlines many of the tedious (even confusing) processes – like sign-ups for small groups, Baptism, and submitting prayer requests – by handling it ALL in one place.
And on top of all that, your connection card will help you grow your people by challenging them to take next steps every week!
P.S. For more advanced techniques for keeping more of your church's guests and moving them toward fully committed membership, check out The Assimilation Intensive.
Posted On: November 15, 2010

"You can easily judge the character of others by how they treat those who can do nothing for them or to them."
– Malcolm Forbes, Publisher
Posted On: November 12, 2010
Cass Wheeler, the long time president of the American Heart Association, shares the "Rule of Three" when it comes to Volunteers in his book You've Gotta Have Heart.
He says if you are going to have an abundance of volunteers (and that's what we all want!) and get the job done with excellence, then you must understand the rule of three:
One Third of your volunteers will show up on time and happily complete the task assigned in an excellent fashion.
One Third of your volunteers will eventually complete the task if you encourage and motivate them heavily.
One Third will never complete the task.
Do you think this is true in church too?
Nelson
P.S.  For more on how to have an abundance of volunteers, check out my Ministry Seminar here.
Posted On: November 11, 2010
More Free Stuff...
Search The Blog
Looking for a particular subject? Please enter the keywords in below and press the search button to find what you are looking for...
---
Free E-Newsletter Sign-up
Nelson's Monthly E-Newsletter
The Church Leader Insights bi-weekly publication sent via email focuses on effective leadership, church growth, church planting, evangelism and much more.
---
Blog Categories
---
---