---
Category: Church Systems – General
Tuesday, March 15th
2:00pm – 3:00pm Eastern
1:00pm – 3:00pm Central
12:00pm – 1:00pm Mountain
11:00am – 12:00pm Pacific
Thursday, March 17th
2:00pm – 3:00pm Eastern
1:00pm – 3:00pm Central
12:00pm – 1:00pm Mountain
11:00am – 12:00pm Pacific
Space is Limited
Register Now!
You're invited to join me for a FREE, 75-minute webinar TOMORROW (Tuesday, March 15)  or THIS THURSDAY, March 17, from 2:00 – 3:15pm (same webinar – two different days).
You will discover the eight systems of a healthy church and how you can begin to improve each of these eight systems in your church.
Best of all, this webinar is FREE for you to experience from the comfort of your home or office (all you need is a computer with speakers or headphones and internet access – no phone line or long distance required)!
Join me for this FREE webinar where you'll learn:
How healthy church systems honor God
How to distinguish system problems from people problems (and why your people may not be the problem)
How well designed systems save you stress, time, energy and money
The 8 systems of a church (and the vital role that each system plays)
The relationship between good systems and good people (and how to maximize your church's effectiveness through each)
How far church systems can take your church (and what systems can't do)
Limited Space Available – Reserve Your Spot Today
Click Here to Register Now for FREE!
P.S. If you can't make it this week, click the link below to join me NEXT TUESDAY, March 22 for the same webinar (and to see other upcoming webinar dates):
Posted On: March 14, 2011
If you haven't yet listened to this month's Church Leader Insights Podcast, I highly recommend it.
In this "first of the year" audio training, I walk you through how to evaluate the major systems of your church and give you three specific steps that you can take to improve those systems over the next twelve months.
This practical podcast will challenge you to take an insightful look at the health of your church and map out a course toward progress.
P.S. Want to read more about church systems?  Download my "Healthy Systems, Healthy Church" E-Book FREE ($23.95 Value) by clicking here.
P.P.S. Did you know that you can subscribe to the podcast, so that you'll automatically get each month's CLI Podcast?
For more info on Subscribing to the Podcast, click here.
Posted On: January 14, 2011
Unless this is your very first time reading this blog, you probably know that I'm a firm believer in the power of systems for the health and growth of your church.
In fact , over the years I've gained something of a reputation as "the Church Systems guy."  You can download a Free Copy of my "Healthy Systems, Healthy Church" E-Book by clicking here.
One of the biggest reasons for developing your church's systems is because, well, life happens.
Bad weather shows up at just the wrong time, unexpected circumstances throw off your schedule and unfortunately loved ones pass away. Healthy systems allow your church to keep moving forward through even the toughest situations.
Here's a recent email that I received from Maceo Smedley, a Tele-Coaching Participant and the Pastor of Promise Church in Houston, TX and he gave me permission to share with you.
He tells how his church's systems and preparation allowed God to do some amazing things in spite of what could have been a devastating time, personally:
Nelson,

I wasn't going to say anything until I heard the prayer for the Pastor whose staff member lost his wife.  Just a little over a week ago my father passed away on January 19, at the age of 58.  He had been in ICU for two week and could never bounce back from his bout with pneumonia.

He was a dedicated member of our church.  His responsibility was putting out our signs every Saturday morning.  Every time someone would join our church due to seeing those signs, I would call him and tell him what a great job he was doing for the Kingdom of God.  I prayed along with my congregation every morning that God would heal him, so they too where devastated by this loss.

Because he was a former educator whose heart went out to troubled youth, his funeral was jam packed.  It gave me joy to see the many people who wanted to come and say "thank you."  Here is the catch to the story.  His funeral was on Saturday, January 23rd, and we had a big day scheduled for Sunday, January 24th.

Because of your willingness to return what you've learned, we had our biggest "Big Day" yet with over 150 in attendance which is more than double our average attendance.  Because of the preaching calendar, I was also able to preach one of my best sermons yet instead of trying to figure out what to say while fighting back tears after losing my dad.

We raised more money that Sunday than ever before with one donor giving a third of our Christmas Offering.  Most of all several people came to either give their lives to Christ for the first time or to rededicate their lives.  Thank you so much for unknowingly helping me and my church get through this tough time while we did our best to make the devil mad.

Thank you for your prayers,

Pastor Maceo Smedley
The Promise Church
Houston, TX
We continue to lift up you and your family Maceo – and praise God for all the great things that are going on in your church!
P.S. If you are new to Church Leader Insights or just looking for a refresher when it comes to your church's systems, Download my "Healthy Systems, Healthy Church" E-Book for FREE ($23.95 Value) by clicking here.
Posted On: March 11, 2010
The Purpose Driven Church is one of those "must have" books that every pastor should have on his bookshelf (like all of mine – ha!).
One of the paradigm-shifting concepts that Rick Warren shared with the church leadership world in this book is the "Concentric Circles" that help us visualize how people move step by step from the community into the core of our churches.
I'm often asked how the Five Concentric Circles interplay with the Eight Church Systems that I describe, so I thought I'd take a moment this morning to elaborate.
First of all, the concentric circles do NOT overlay the systems exactly.
That's actually the way it should be – some systems impact people at a number of levels by their very nature (think of how many of the different levels to the left are affected by your Worship Planning System, for example).
There are, however, a couple of systems that connect very cleanly with the circles.  One clear connection comes with The Evangelism System, which is designed to move people from Community to Crowd.
Another such connection is The Assimilation System, which moves people from Crowd to Congregation. By strict definition, someone becomes part of your congregation when they become a member of your church – the same goal of your assimilation system!
Beyond that, though, the remaining systems overlap numerous circles.
Take the Ministry and Small Groups Systems.  Each of them move people at all levels from Crowd to Core.  The Leadership System mainly fits people in either the Congregation, Committed and Core, while Stewardship interacts with all levels except the Community.
And of course, your Strategy System helps tie it all together in a way that keeps your church growing and healthy.
At the end of the day, there is no neat, "tie it in a bow" way to describe the connection between your church's systems and the concentric circles, but they are integrally connected.
The systems of your church – when functioning properly – keep people at all levels moving inward along the five circles (and growing closer and closer to God along the way).
If you had to declare it today, which of your church's eight systems would you say is "strongest" and which is "weakest"?
Now… what can you do between now and next week at this time to improve that system?
P.S. To jump-start the improvement of your church's systems, you may want to consider The Systems Seminars Package – it's all seven of my system seminar resources at more than $200.00 off the regular price.
The Systems Seminars Package is available now on CD or as an Immediate Download.
Posted On: March 03, 2010
Here's a recent question I answered from a church planter:
Q: Nelson, thanks so much for all you do. I came across some of your resources recently and have really learned a lot from them.

Our new church has just launched and I'm wanting to start implementing the systems, where do I start?

It's a little overwhelming and any advice you can give me would be greatly appreciated.
A: Thanks for your kind words and congratulations on launching a new church!
As far as systems go, the first thing I would recommend is for you to download my Free Church Systems 2.0 Report (PDF). Reading that should give you a good primer on church systems and a better "big picture" of how they all work together.
After that, I encourage you to start with your Assimilation System. In many ways it's one of the easier systems to implement and it yields results quickly (in more people getting plugged in to your church). You'll want to implement the full Assimilation process before moving on.
Next, move on to Evangelism (my next book Ignite can help with this). The Evangelism System is all about getting people from your community to attend your church for the first time. This flow of new people is essential to the health and growth of your church.
Following Evangelism, you can then move on to the Worship Planning System. This is about how your church plans, executes, evaluates and improves the weekly worship service.
So, basically, strengthen your guest experience, outreach and worship services first. Those three should be your priority for now.
Then, as you grow beyond about 110 average adults in attendance, you can implement Small Groups.
The most important thing for you right now is to get started. By breaking it down in this order you should be able to immediately move forward step by step without allowing yourself to be overwhelmed.
I hope that makes sense.
P.S. Ready to jump start your systems implementation?  Check out my Systems Seminar Package and save more than $325.00!
Posted On: September 07, 2009
In case you missed it, you have one LAST CHANCE to sign-up for my free Church Systems Teleseminar on Wednesday (the Tuesday one is already sold out at 999 people!).  Here's the info:
Join me for a FREE 75-minute tele-seminar without ever having to leave your office or home! I will teach you all the basics of church systems and how to use them to make your church more effective than ever.
God designed all the parts of the body – both the church body and the physical body – to work together, allowing us to fulfill God's purposes and plans on this earth. And both of those respective bodies function best through well-developed systems.
This event will fill up, so REGISTER TODAY.  Once registered, you will simply call in to participate. This is a great opportunity to train your entire staff with this free tele-seminar.
Wednesday, July 22, 2009
1:30PM – 2:45PM Eastern
12:30PM – 1:45PM Central
11:30AM – 12:45PM Mountain
10:30AM – 11:45AM Pacific
Here's what you can expect to learn:
How healthy church systems honor God
How to distinguish system problems from people problems (and why your people may not be the problem)
How well designed systems save you stress, time, energy and money
The 8 systems of a church (and the vital role that each system plays)
The relationship between good systems and good people (and how to maximize your church's effectiveness through each)
How far church systems can take your church (and what systems can't do)
Space is limited – REGISTER TODAY!
Tele-seminar participants will need a phone with long distance to participate. Long distance charges do apply.
Talk to you on the call,
Nelson
P.S. I'm doing this free seminar, in conjuction with the release of my new Church Systems 2.0 report.  You can download it for free at this link.
It's official!  Today is the official release of my brand new Church Systems 2.0 Report!
I've taken the church systems basics that I laid out in the original Church Systems Report and completely revised and expanded it.
The Church Systems 2.0 Report includes diagnostic questions and recommended resources, in addition to proven, practical advice to make your church healthier and more effective than ever.
And best of all, it's a Free PDF Download!
Simply head over to:
www.ChurchLeaderInsights.com/systems2
Fill out the form and we'll send your FREE REPORT!
P.S. I'm also doing a FREE Church Systems 2.0 Tele-Seminar next Tuesday – for more details and to register, CLICK HERE.
I wanted to share this brief article that I wrote recently:
You and I may look different on the outside but beneath our skin we are a function of common machinery. We both have hearts that pump blood, even though we are different blood types. We both have senses that take in the world, though some of yours may be more elevated than some of mine.
In the same way, all churches are made up of a set of common systems, even though we may utilize those systems in slightly different ways based on our individual calls to ministry. The question isn't whether or not these systems are in place, but whether or not we acknowledge and maximize them.
Even if you are not sure what the eight church systems are, much less how to keep them healthy, they are there, ready to help you achieve God's purpose for your church – and we all know that part of that purpose is to mobilize disciples.
None of the eight systems of the church would be able to function without people. In fact, I like to say that relationships are the tracks on which systems run. Each system encourages you to fine tune your skills for developing disciples and mobilizing them to carry out the work of the church.
That said, there is one system that focuses specifically on this goal: The Ministry System. The Ministry System asks, "How do we mobilize people for significant ministry in our church?" God wired people to grow as disciples through serving. If you don't have a system in place that helps your people get plugged in, you will be hurting both yourself and your untapped leaders.
You will never mobilize disciples if you aren't continually creating disciples and teaching them to have a heart for service. And since all of the eight systems will ultimately be run by volunteers, you need as many dedicated servers as possible.
Your church will thrive – and you will save yourself a lot of stress, time, energy, and money – when you have well-developed systems in place and stocked with people who are motivated in pursuit of a common vision. How do you make that happen? By understanding and strengthening each of the eight systems that operate within your church.
To learn exactly what these systems are and how you can do your part to cooperate with God by maximizing them, check out my free report "Healthy Systems, Healthy Church" at:
http://www.churchleaderinsights.com/resources/church_systems_report.php
God is not haphazard with His church, and neither should we be. Let's all do our part to develop the eight systems of the church fully so that God can work through them mightily.
I'm honored to be a part of an incredible lineup of speakers today at the ChurchPlanters.com Conference near Atlanta.  There is something exhilarating about being in a room full of people who are so passionate and driven by God's call on their lives that they are stepping out to start new churches all over the country.  I love to think about how many lives God will change through the faithfulness of the church planters I am with today!
I'm talking today about one of my favorite topics: the importance of building healthy systems to manage a growing church.  The biggest of all the reasons why I love church planting is because it is effective: church plants reach more people than existing churches.  However, without the right systems in place, even the most passionate and gifted church planter will struggle to lead a growing church.
If you don't mind, please take a moment to pray for me and all of us at this conference (speakers and attendees).  Thanks!

For more information on church systems, click here to download my FREE "Healthy Systems, Healthy Church" Report.
P.S. I will be leading the LIVE One-Day Launch Conference in the Baltimore area on Tuesday, March 17 (my only one for the year).  Click here to find out more or to Register Now.
Posted On: February 24, 2009
It's that time of the year again. When the two top teams from the NFL
compete for the title of Super Bowl Champion!
In keeping with that time-honored tradition, we too wanted to be part of the
Super Bowl fever and create our own mini Super Bowl!
So here it is. We decided to look over our resources that have made the
greatest impact in 2008, and from there have our very own Super Bowl offer
featuring those seminars and resources.
Here they are:
The Evangelism, Assimilation, Stewardship, Small Groups and
Strategy Seminars

10 of our most in demand sermon series (that's over one year's worth of sermons)
Breaking Growth Barriers workshop
Leadership Skills For A Growing Church
Time Management For Busy Pastors

PLUS 14 MORE GAME WINNING RESOURCES!
We've put all of these "top performers" in one package and we're making it
available at over 50% off!  This offer is good until midnight Monday.  So,
before your team wins or loses go ahead and place your order here: CLI Super Bowl Package
Now, I know what you might be thinking, "But I already have some of these
resources."  Well, you could give away 1/2 of the resources, help some other
pastors and still save money.
For more info or to order go to:
CLI Super Bowl Package
or call 800-264-5129 today.
Please review the package and you will agree there are so many great
resources – an incredible price – that will benefit you, your family and
your church!
Happy Super Bowl watching!
Nelson Searcy
P.S. Enjoy the game and make sure that you too have your own personal Super
Bowl plan and goals for 2009!
P.P.S Yes, the game is still a few days away, but we couldn't wait any
longer to share this great CLI Super Bowl Package with you! Click here for the CLI Super Bowl Package.
Posted On: January 30, 2009
More Free Stuff...
Receive Nelson Searcy's FREE "Healthy Systems, Healthy Church" E-book ($23.95 value)!
Just complete the form below and you will receive your free copy:
God designed all the parts of the body - both the church body and the physical body - to work together,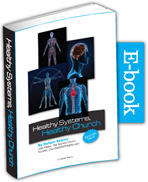 allowing us to fulfill God's purposes and plans on this earth. And both of those respective bodies function best through well-developed systems.
Nelson Searcy's revised Healthy Systems, Healthy Church E-Book has been updated to include diagnostic questions for you to determine the current health of your church's systems and practical help as you lead your church to greater health and effectiveness. Just complete the form above to receive your FREE copy!
---
Search The Blog
Looking for a particular subject? Please enter the keywords in below and press the search button to find what you are looking for...
---
Blog Categories
---
---