Church Leader Insights

Oops… Page Not Found.
---
You were looking for /store/cart.php?m=product_detail&p=251. The page you're looking for no longer exists or has been moved.
Check below for the page you were looking for:
Site Map
Downloaded Over 30,000 Times!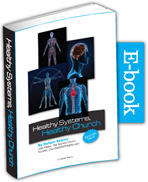 Get Nelson Searcy's "Healthy Systems, Healthy Church" E-book FREE! This FREE E-book will help you determine the current health of your church's systems and give you practical help as you lead your church to greater health and effectiveness.
---
Today's blog comes to us from my friend and fellow church growth strategist, Dr. Gary McIntosh. Gary is Professor of Christian Ministry and Leadership at Talbot School of Theology, and author of over 20 books and 100 articles on church growth, leadership, evangelism and pastoral ministry. Gary will also be joining me this summer as […]
---
Featured Resource

Learning to delegate is your key to getting more done in less time, with less stress and with greater blessing.
Pastor and church growth strategist Nelson Searcy suggests that "Delegation" is empowering others to share in the blessings of your ministry. This resource is literally 25 years of lessons from the school of hard knocks, the Bible and Nelson's own pastoral and coaching ministry.