Church Leader Insights

Oops… Page Not Found.
---
You were looking for /store/cart.php?m=product_detail&p=251. The page you're looking for no longer exists or has been moved.
Check below for the page you were looking for:
Site Map
Downloaded Over 30,000 Times!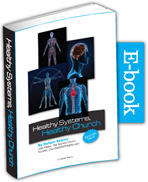 Get Nelson Searcy's "Healthy Systems, Healthy Church" E-book FREE! This FREE E-book will help you determine the current health of your church's systems and give you practical help as you lead your church to greater health and effectiveness.
---
Yesterday I shared with you Part 1 of this series; today we continue with the final two lessons from two years of traveling in the footsteps of some of the pre-eminent 16th century Protestant reformers.   3. What we say in the pulpit has great power. (Hugh Latimer)  Even in a day when there are a […]
---
Featured Resource

As a church leader, you need to understand the past in order to shape the future. And as an expert in historical church growth, Dr. Towns has NEW insights and applications for you from an impressive study of the ten most influential churches in recent history.
You may not know many of these churches and church leaders – but you will soon discover their great impact on your ministry today.