Church Leader Insights

Oops… Page Not Found.
---
You were looking for /store/cart.php?m=product_detail&p=251. The page you're looking for no longer exists or has been moved.
Check below for the page you were looking for:
Site Map
Downloaded Over 30,000 Times!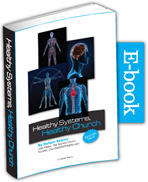 Get Nelson Searcy's "Healthy Systems, Healthy Church" E-book FREE! This FREE E-book will help you determine the current health of your church's systems and give you practical help as you lead your church to greater health and effectiveness.
---
"The backslider likes the preaching that wouldn't hit the side of a house, while the real disciple is delighted when the truth brings him to his knees." - Billy Sunday, American athlete turned evangelist
---
Featured Resource

Gain more Time, Energy and Attention – with Less Stress - by Applying the Best Strategies from The Bible, History, Philosophy and Business to Your Ministry!
Get this BRAND NEW resource as a special introductory package – Total Retail Value of $1,490.90 Yours today for only $99! Includes $1,190.95 in FREE Bonus Resources- You save over 89%!