Church Leader Insights

Oops… Page Not Found.
---
You were looking for /store/cart.php?m=product_detail&p=251. The page you're looking for no longer exists or has been moved.
Check below for the page you were looking for:
Site Map
Downloaded Over 45,000 Times!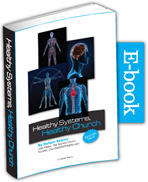 Get Nelson Searcy's "Healthy Systems, Healthy Church" E-book FREE! This FREE E-book will help you determine the current health of your church's systems and give you practical help as you lead your church to greater health and effectiveness.
---
"Many Christians estimate difficulty in the light of their own resources, and thus they attempt very little and they always fail. All giants have been weak men who did great things for God because they reckoned on His power and presence to be with them." – James Hudson Taylor
---
Featured Resource

In this exclusive new resource, How People Come to Faith in Christ, with an introduction by Nelson Searcy, you'll hear directly from Dr. McIntosh on the findings of this multi-year research project: a report on the methods that most influenced people to come to faith – and its applications for YOU.