Church Leader Insights

Oops… Page Not Found.
---
You were looking for /store/cart.php?m=product_detail&p=251. The page you're looking for no longer exists or has been moved.
Check below for the page you were looking for:
Site Map
Downloaded Over 45,000 Times!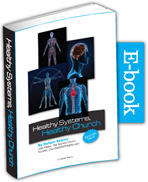 Get Nelson Searcy's "Healthy Systems, Healthy Church" E-book FREE! This FREE E-book will help you determine the current health of your church's systems and give you practical help as you lead your church to greater health and effectiveness.
---
I'm wrapping up a few things this morning, but I wanted to take a quick break to wish you and your family a Happy Thanksgiving! I am grateful for you, for the ministry that God has called you to, and for the opportunity to serve you and your church. Hopefully you're preparing to spend a […]
---
Featured Resource

If you oversee staff or volunteers — whether you are the Senior Pastor, Executive Pastor, Worship Pastor, Minister of Volunteers or whatever title you might carry — you owe it to the staff and volunteers you serve to pick up this resource. Listen to it. Devour it. Or, just get one or two little ideas (they may be little but they are powerful) that will help you be a better pastor.