Church Leader Insights

Oops… Page Not Found.
---
You were looking for /store/cart.php?m=product_detail&p=251. The page you're looking for no longer exists or has been moved.
Check below for the page you were looking for:
Site Map
Downloaded Over 30,000 Times!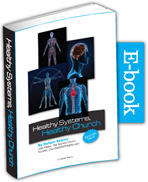 Get Nelson Searcy's "Healthy Systems, Healthy Church" E-book FREE! This FREE E-book will help you determine the current health of your church's systems and give you practical help as you lead your church to greater health and effectiveness.
---
Marketing goes hand in hand with Evangelism and plays an important role in reaching more people in your community. But it doesn't have to be stressful. To steer you in the right direction with proven ideas and strategies, I've created the brand new event, the two-day Church Marketing Workshop where I'll reveal for the first […]
---
Featured Resource

Gain more Time, Energy and Attention – with Less Stress - by Applying the Best Strategies from The Bible, History, Philosophy and Business to Your Ministry!
Get this BRAND NEW resource as a special introductory package – Total Retail Value of $1,490.90 Yours today for only $99! Includes $1,190.95 in FREE Bonus Resources- You save over 89%!