Church Leader Insights

Oops… Page Not Found.
---
You were looking for /store/cart.php?m=product_detail&p=251. The page you're looking for no longer exists or has been moved.
Check below for the page you were looking for:
Site Map
Downloaded Over 30,000 Times!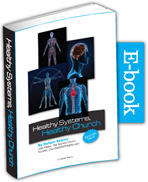 Get Nelson Searcy's "Healthy Systems, Healthy Church" E-book FREE! This FREE E-book will help you determine the current health of your church's systems and give you practical help as you lead your church to greater health and effectiveness.
---
Just a quick post to wish you and your family a BIG Happy Easter! My team and I have been praying for you and your church this Easter. Without a doubt, this weekend has the potential to be the biggest and best Easter yet. Also, if you have a moment – say a prayer for […]
---
Featured Resource

Don't miss this opportunity to both guide your people to a life of blessing AND kick-start your stewardship system to do greater things for God's kingdom!
Discover how to double the number of tithers in your church with Nelson's Proven System.