NEW RESOURCE TO GROW YOUR INFLUENCE –
AN EXCLUSIVE WORKSHOP FROM DR. ELMER TOWNS
SAVE OVER 89%! OPPORTUNITY ENDS FRIDAY!
How Can You Become an Influential Church – and Experience Exponential Growth?
The secrets lie in the strategies and innovations of the Ten Most Influential Churches of the last century. Join Dr. Elmer Towns on an inspiring examination of recent church history to discover the principles and practical applications for YOU and your own church growth today!
Pick up this BRAND NEW resource, The Ten Most Influential Churches of the Last Century, with an introduction from Nelson Searcy AND over $835.70 in Bonuses for only $99 (regularly $299.95!) PLUS Receive THREE FREE MONTHS of The Renegade Pastors Network (additional $1,110.20 value!)
That's a total retail value of $2,245.85! Yours for only $99!
Dr. Elmer Towns has a challenge for you – to become an influential pastor.
As a church leader, you need to understand the past in order to shape the future. And as an expert in historical church growth, Dr. Towns has NEW insights and applications for you from an impressive study of the ten most influential churches in recent history.
You may not know many of these churches and church leaders – but you will soon discover their great impact on your ministry today.
Based on his 200th book of the same name, Dr. Towns recorded this workshop live at a Nelson Searcy coaching event. As Nelson's friend and mentor, Dr. Towns has shared exclusive content with this resource that is NOT in the book and is focused on practical applications for you and your own church growth.
This resource explores the ten churches that have had the greatest influence on Christianity worldwide in the past 100 years. Their influence spans across culture and across time.
History has shown that great leaders have the ability to reach beyond the walls of their churches to influence cultures for Christ. You'll learn from leaders who prevailed against insurmountable odds, with limited resources, in difficult circumstances, all to glorify God. These were average people whom God used in above-average ways.
So with the most unlikely people at the helm, some of the most influential churches emerged in the most unlikely places. These are not just large churches. Not necessarily famous churches. Many are in countries where there is the strongest opposition to the Gospel.
You'll hear the stories and case studies from Dr. Towns who has been an eyewitness to history. From the Pentecostal/Charismatic movement, to the explosive growth of house churches in Communist China to the expansion of the Southern Baptist Convention and the worldwide rise of praise and worship music led by Hillsong Church – you'll discover their innovative strategies and how you too can experience exponential growth in your church!
Understanding the history of these 10 churches, you can compare your own experiences to these trends. You'll have new insight into what to change – and what NOT to change.
Dr. Towns wants you to know that the great things God has done in the past can be done today! With the deeper sense of church history and its applications found in his new resource, YOU too can become influential and fulfill your calling in new and exciting ways.
In this in-depth examination of these 10 churches and what made them influential, you will discover:
How a small church on Azusa Street in Los Angeles captured the explosive movement of the Holy Spirit and spread its influence around the world.
How to break through and redefine your "box" of influence.
10 methods of influential churches – and how to focus on your primary method
What Jesus thought about culture – a surprising analysis
The six styles of churches and the dominant spiritual gift for each (which one is yours?)
The power of the "un-seen" churches in a part of the world where Christianity is persecuted.
The story of a "non-violent" revolution of a church in Atlanta, Georgia that became the platform of Martin Luther King, Jr.
Five principles of "cell" growth and how the largest church in the world built its ministry this way.
The five pockets of stewardship – and how to raise money (lessons from one of the most influential church leaders in history)
A Case Study in growth through age-graded Sunday School classes.
Characteristics of a "seeker" church and how it provides the unchurched with a safe, non-threatening environment
Five problems with the "traditional" church (and how to fix them)
Six ways to make worship a true Christian experience (as shared from the leading church in praise-worship music).
How one of the largest churches in American was built through marketing, advertising and media (and what methods you can borrow)
7 traits of great leaders from the most influential churches (and one is NOT being perfect)
Life cycles of the church - what you can AND can't control
The ONE principle you should remember to shape your influence as a church (it's not what you think)
And much more!
So are you ready to respond to Dr. Towns' challenge – and reach your true growth potential for the Kingdom? No matter what challenges you may be facing in your ministry, you'll be motivated by these historical leaders to be the most influential person for God that you can be!
HURRY – ENDS FRIDAY!
Includes:
Four Hours of Training broken down into 4 easy-to-manage one-hour segments on 4 MP3 files. You can transfer these to your iTunes, MP3 player or listen online.

CD buyers - You will also get a FREE download version so you can listen immediately!
Complete Transcript of the four-hour training that you can save onto your computer or tablet and read in more depth after going through the audio training.
Student Guide with fill-in-the-blank notes in a convenient PDF format that you can print and use to follow along, or simply view on your computer or tablet for easy reference.
A Complete Leader's Guide so that you can take this workshop and train other pastors and key leaders on your team. You'll have everything you need to lead this workshop in your church!
Plus All the PowerPoint slides from Dr. Towns' presentation – including extra content not shared in the audio teaching.
So as an introductory special – so you have the greatest opportunity for success in experiencing exponential growth as an influential church – today you can save over 89%! The total retail value of this package is $2,245.85 – but you can download everything for only $99 TODAY!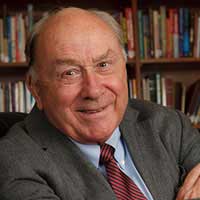 A little about Dr. Elmer Towns
Dr. Towns identifies himself as "an author-teacher who loves to study, share and teach." And after more than 40 years of teaching and over 170 popular and scholarly works (as well as two encyclopedias), this college and seminary professor has educated, equipped and inspired spiritual leaders throughout the world. A champion of "spiritual breakthroughs," Dr. Towns has established himself as a well-respected advocate for achieving church growth through effective organization and leadership. He's most well known as the co-founder of Liberty University with his friend, Dr. Jerry Falwell. Towns currently holds visiting professorship at five seminaries and has written over 2,000 articles – most concerning church growth.
CLICK HERE TO SAVE OVER 89% - GET YOUR BRAND NEW TEN MOST INFLUENTIAL CHURCHES RESOURCE AND OVER $835.70 IN BONUSES FOR ONLY $99 (REGULARLY $299.95!) PLUS RECEIVE THREE FREE MONTHS OF THE RENEGADE PASTORS NETWORK (ADDITIONAL $1,110.20 VALUE!)
HURRY – ENDS FRIDAY!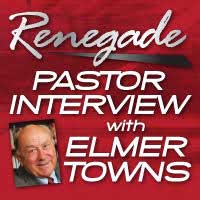 BONUS # 1
Elmer Towns Equipping Interview – A $49.95 Value – Yours FREE!
The perfect accompaniment to the resource, Nelson Searcy interviews Dr. Elmer Towns about this 200th book, The Ten Most Influential Churches of the Past Century and other church history books like The Ten Largest Sunday Schools. Dr. Town expounds on why it is important that pastors know church history and the research process he went through in narrowing down the Top Ten Churches.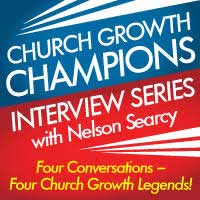 BONUS # 2
Complete Series of Church Growth Champions Interviews – A $592.00 Value – Yours FREE!
An exclusive addition to your church history collection – you'll be encouraged by these interviews with Nelson Searcy and Four Church Growth Legends
You'll hear personal interviews with:
Dr. Elmer Towns
Dr. Charles Arn on his father, Win Arn
Dr. C. Peter Wagner
Dr. Gary McIntosh on Donald McGavran
Hear firsthand about their stories, examples, insights and perspective, all of which have made huge contributions to growing the Kingdom.
BONUS # 3
The Decision Dilemma - A $29.95 Value - Yours FREE!
Every week we have unchurched people listening to our message, but how often should we call them to step across the line of faith?
In this resource, Nelson Searcy and Kerrick Thomas, Pastors at The Journey Church in New York City, discuss the decision dilemma and offer a system for how often to ask for an evangelistic decision.
BONUS # 4
The Big Day - A $39.95 Value - Yours FREE!
A Big Day is a proven way to cooperate with how God wants to grow your church.
In this 75-minute downloadable resource, Nelson Searcy walks you through every step necessary to plan, implement and preserve the fruit of a successful Big Day.

This downloadable resource includes:
How to use a Big Day to turn an inwardly focused congregation outward
How to attract more people to your church
How to use a Big Day to raise the evangelistic temperature of your church
The three best Sundays for a Big Day
How to create energy and momentum for growth through a Big Day
How to maximize and increase the prayer life in your church through a Big Day
How to prepare your church to grow spiritually through a Big Day
How to use a Big Day to focus the people and programs in your church to reach the lost
How to enlist more volunteers through a Big Day
How to maximize your preaching on a Big Day
What to do after the Big Day to preserve the fruit
Now you can break your next growth barrier in a SINGLE DAY!
BONUS # 5
Starting a Second Service - A $49.95 Value - Yours FREE!
Are you thinking about starting a second worship service? In this downloadable resource, Nelson Searcy will help you think through and strategize everything you need to successfully start a second service and avoid the pitfalls of adding a service.

This downloadable resource includes:
The benefits of a second worship service
When to start a second worship service
When not to start a second worship service
How to adjust your service times
Practical steps for successfully adding the service
How to shut down a service if it's not working
Plus much more!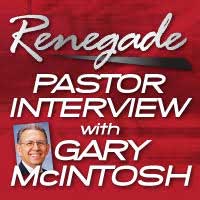 BONUS # 6
Gary McIntosh Equipping Interview – A $49.95 Value – Yours FREE!
In this resource, Nelson Searcy interviews resident church growth expert Dr. Gary McIntosh on his latest book, What Every Pastor Should Know. Gary is an internationally-known professor of Christian Ministry and Leadership. He's recognized as the foremost spokesperson for classical Church Growth Missiology in the US. He publishes Growth Points, a monthly newsletter read by over 7,000 church leaders, as well as over 300 articles and reviews in Christian magazines and theological journals.
BONUS # 7
Looking for a Great Church Sermon Series - A $99.95 Value - Yours FREE!
This four-part sermon series by Nelson Searcy is based on the statement: ''A Great Commitment to the Great Commandments and the Great Commission done with Great Compassion will grow a Great Church.''

Messages include:
The Great Commandments: A Place to Connect with God
The Great Commission: A Place to Discover Significance
The Great Compassion: A Place to Make a Difference
A Great Commitment: A Place to Call Home
BONUS # 8
Maximizing Summer e-book - A $23.95 Value - Yours FREE!
Summer is a the time for you to lay the groundwork to bring about Kingdom growth - don't miss the opportunities that only summer provides!
This FREE Maximizing Summer E-Book from Nelson Searcy will teach you the proven principles and specific examples of what to do and what not to do during the Summer months to lead to church growth in the Fall.
AND EVEN MORE BONUSES! YOU CAN ALSO GET THREE FREE MONTHS OF THE RENEGADE PASTORS NETWORK ($297.00 VALUE)
PLUS: FAST ACTION IMMEDIATE BONUS WHEN YOU JOIN: RECEIVE OVER $813.20 IN RENEGADE PASTOR AND CHURCH GROWTH RESOURCES!
Your membership in the Renegade Pastors Network includes:
The Renegade Pastors Network is about a comprehensive approach to life and ministry. As a member, I'll help you stay one step ahead of the calendar, make the most of your time and resources and fulfill your calling for the sake of the Kingdom.
Together we'll focus on:
Personal and Professional Growth
Church Health and Growth
Advanced Planning
Healthy Church Systems
Becoming a Better Spouse and Parent
Fulfilling Your Calling as a Minister
Stress Management and Emotional Strength
And much more!
Here are just some of the Bonus Resources that You Receive with this opportunity:
Improve the Financial Fitness of Your Church ($99.95 value)
The Strategy Seminar ($99.95 value)
From Stress to Rest sermon series ($99.95 value)
Introduction to Church Systems Webinar ($49.95 value)
The Thursday Midnight Rule ($19.95 value)
What Gets Measured ($19.95 value)
Personal Growth Tips ($19.95 value)
Forgiveness: The Real F Word sermon series ($99.95 value)
Relationship Rescue sermon series ($99.95 value)
Improve the Financial Fitness of Your Church webinar ($49.95 value)
Managing the Stress of Ministry ($29.95 value)
Debt-Free Pastor ($29.95 value)
The Power of a Combined Service ($19.95 value)
The Decision Dilemma ($19.95 value)
Maximizing Summer E-book ($23.95 value)
The Renegade Pastors Network is a monthly subscription MEMBERSHIP program that includes:
The Renegade Pastors LIVE MONTHLY UPDATE AND LEADERSHIP BRIEFING. At the heart of the network is a monthly update and briefing from Nelson via LIVE Conference Call. This monthly "pastor to pastor" call (which will be recorded on MP3 for your library) will be personal, practical, packed with content and slightly irreverent (but in a good way) training where Nelson will challenge you, enlighten you, equip you and guide you to maximize your next season of ministry.

With the Renegade Pastors Monthly Update and Briefing, you'll always be one step ahead in your planning and fully inspired and equipped to stay the course of the renegade lifestyle ($199.00 per month value).



Includes a FREE Renegade Pastors T-shirt ($19.95 value)

Monthly Equipping Interview/Conference Call - with Nelson, one of his mentors, a noted author or ministry leader - previous interviews include Steve Stroope, Patrick Lencioni, Gary McIntosh and more. Listen live when you can, and you'll receive an MP3 recording each month ($195.00 per month value).


Two practical, nuts-and-bolts CD's sent directly to your mailbox each month. Even if you can't make the live briefing or equipping calls - we'll be sure you don't miss a thing each month.


Monthly bonus mail package to help you stay on track and ahead of the calendar. This monthly kit will be mailed to you, including recordings, transcripts, members-only opportunities, event invitations and more!


Private Call-In-Hours where you can talk directly to Nelson ($295.00 per month value).


FREE Church Growth Champions newsletter, featuring pioneers of church growth and evangelism to inspire you and your ministry

Monthly Book Summaries for the duration of your membership. Your Renegade Pastors Network membership includes a complimentary subscription to the leading executive summary service for pastors for no extra charge - that's 30 book summaries per year ($379.00 per year value).


RESTRICTED ACCESS Online Membership Site/Blog/Resources ($99.00 per month value). You'll have instant access to all your Renegade Pastor benefits, documents, recordings, etc. in your online Renegade Pastors hub.


Continually Updated RENEGADE PASTORS RESOURCE DOCUMENTS AND DIRECTORY ($399.00 per month value). If there's a document that we use at The Journey or that is shared by someone else in the network (and I think it's helpful) Nelson will share it with you.


Members-Only 30% DISCOUNT on all Church Leader Insights Resources ($245.00 value).


FREE Webinar Access to all Church Leader Insights Webinars ($197.00 per month value).


NETWORK ONLY rates on Coaching Networks and Advanced Coaching Networks ($148.00 per month value). As a member of the Renegade Pastor Network, you'll be able to upgrade to a future Senior Pastor Tele-Coaching Network or one of our other networks at the lowest possible rate.


Lowest Event Registration Rate for all Church Leader Insights Events ($100.00 per month value), including upcoming Renegade Pastors Conferences and Church Systems Bootcamps.


$595.00 SHOPPING SPREE Gift Certificate upon completion of your sixth month in the Network ($99.00 per month value).


$813.20 in immediate FREE Resources when you join today! These resources are waiting for you in your Renegade Pastors Network Online Hub - you can start taking advantage of these resources immediately!
Get this BRAND NEW resource as a special introductory package – Total Retail Value of $2,245.85
Yours for only $99! Includes $1,945.90 in FREE Bonus Resources – You save over 89%!
HURRY – ENDS FRIDAY!
100% NO-HASSLE, MONEY-BACK GUARANTEE
If you listen to and apply the lessons from this resource and you still do not believe you have learned new principles and strategies from church history that you can apply to your church, just return it ANYTIME WITHIN THE NEXT YEAR for a full no-hassle, no questions asked refund.
After your 90 day trial of the Renegade Pastors Network, you will be billed $99 and every 30 days after that. You can cancel at any time. Only submit the form once, otherwise more than one subscription may be charged to your account. Your statement will show the charge from the Nelson Searcy Company.
Your Renegade Pastor membership subscription is for ONE church. Please do not distribute these resources to any other church, organization, or individual. If you run a network, please contact us about network pricing. All materials are protected by federal copyright laws and cannot be distributed or reproduced without written consent.
If you have any questions about your membership, please contact Scott Whitaker at scott@churchleaderinsights.com or by calling 561-921-8488 ext 5.