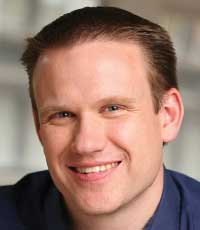 SPECIAL INVITATION FOR SMALL GROUPS PASTORS & DIRECTORS!
SMALL GROUPS COACHING NETWORK
with Kerrick Thomas, Executive Pastor at The Journey Church
This BRAND NEW Small Groups Coaching Network is a 8 month relationship-based coaching network for Small Group Pastors/Directors and other staff pastors seeking to learn how to effectively implement a semester-based small groups system at their church that allows them increase small group participation, develop new small group leaders and multiply life-change in their church.
You will connect with Kerrick and other Small Group Pastors & Directors for 8 monthly on-line sessions (each approximately 90-120 minutes long) focused on implementing OR maximizing a semester-based small group system in your church.
The coaching will focus specifically on how to recruit more and better small group leaders, how to get 100% of your church signed up for small groups, how to develop a small groups system that is scalable and works like clock-work, how to train and develop your leaders and how to create an "all in" small groups discipleship culture in your church and among your staff.
Also - each month there will be special "Q & A" Calls where there will be direct dialogue on issues discussed that month or during previous months.
Kerrick Thomas will lead this Small Groups Coaching Network monthly - along with special presentations by other Journey Staff.  Kerrick is the Executive Pastor of The Journey Church and leads and teaches at The Journey's largest campus in Manhattan, NYC.
BONUSES FOR JOINING:

This opportunity ends Saturday, October 31st at the special discounted rate of only $247 a month (down from $347 a month) - that's $800 off the total cost of the network or almost 2 months absolutely FREE!

By joining the Small Groups Coaching Network you also receive FREE access to Nelson Searcy's Renegade Pastors Network for 8 months (a $792 value). In addition – we'll throw in "The Breaking Growth Barriers Workshop" absolutely FREE as well ($599.95 value) and you also receive $813.20 worth of free resources automatically by being part of the Renegade Pastors Network.

*So – that's over $2,205.15 of FREE BONUSES you receive by signing up TODAY!

FREE RESOURCES EACH MONTH:

On top of the 8 on-line sessions and the monthly Q & A phone calls – each month you will receive additional FREE resources from Kerrick related to that month's topic (including small group catalogs, suggested curriculum, small group leader training notes, weekly small group leader emails and more). Over the course of the 8 months in the network you will receive over $2,205.15 worth of resources for FREE!

ON-DEMAND:

We record each session (video and audio). So – even if you have to miss a scheduled session – you can log into your Coaching Hub and participate at your own convenience and not miss a step. You can even go back and view previous sessions and share them with other staff members.

IN-DEPTH:

Led by Kerrick, this network is based on walking you step-by-step through two complete small group semesters.  We will show you what you need to be doing every month in order to maximize small groups at your church.  Not only will you learn the "why" – but you will also become an expert in the "4 F's" of implementing small groups – Focus, Form, Fill, Facilitate.  Just do one of these each month!

AFFORDABLE:

Fill out the on-line form below – and join at the low rate of $247 a month.  And that includes all 8 coaching sessions, Q & A phone calls, unlimited access to Kerrick over the course of the network and over $2,205.15 worth of FREE bonuses and resources over the course of the network!
YES, I WANT TO JOIN NOW AND GET OVER $2,205.15 IN BONUSES! I'M READY TO ADD THE NEW ONLINE SMALL GROUPS COACHING NETWORK FOR JUST $247 (NORMALLY $347!)
Hurry! This opportunity ends Saturday, October 31st!
HERE'S WHAT YOU CAN EXPECT IN THE SMALL GROUPS COACHING NETWORK
Session 1: FOCUS & THINK FROM THE INSIDE OUT

We begin the network by talking about how to begin planning in advance. 3 months before the small groups begin – your team takes time to evaluate the current and previous small group semesters, create a calendar and ask list and set goals for the upcoming small group semester. We also focus on the BIG IDEA of targeting people who are on the periphery of your church and not yet connected.

Session 2: FORM & THINK LARGER

In Session 2 we will explore how to make the BIG ASK of potential small group leaders and what it takes to get a group confirmed for people to begin signing up.  We'll also look at the BIG IDEA of why the best groups have 12-15 people attending every week.  And that's why you should let 18-20 people sign up for each group.  You'll get a lot out of this session!

Session 3: FILL & THINK SHORT-TERM

In Session 3 we will talk about fundamentals of getting people to sign up for small groups on Sunday and on-line. And…we'll tell you the biggest mistakes churches make that limit their small group sign ups. We'll also explain why semester-based small groups get more sign ups, create more excitement and participation and ultimately lead to more relationships and spiritual growth than the traditional model of on-going small groups.

Session 4: FACILITATE & PROMOTION MONTHS

In this session Kerrick will share with you The Journey's philosophy of "as-you-go" training for small group leaders that is based on an apprentice-model.  And we'll show you how we lead effective two and a half hour small group leader trainings before each semester begins.  And this month's BIG IDEA will focus on how you get more people signed up for groups by having everyone sign up at once during a focused and frenzied Promotion Month than if you allow people to sign up every week of the year.  The truth of this one will surprise you!

Session 5: FOCUS & THINK EASY (One Step Easy)

In Session #5 we begin our second semester of small groups together – so the training goes to a deeper level. We focus on how to set attendance goals, small group sign up goals, goal for the number of groups, goals for the number of group leaders and team leaders. And we'll also discuss how to make your sign up process stream-lined and smooth and eliminate unnecessary steps that might be keeping people from signing up for your small groups.

Session 6: FORM & THINK AHEAD

In this session Kerrick will talk about how to form groups for the best chance of success. We'll talk about different types of groups (age-based, activity-based, community service, men's and women's, etc.) and how to set up your small group leaders for success by helping them choose the best time, location and topic. We'll also explore how getting on the semester-based system allows you to think ahead so you can lower your stress, work smarter and be more creative in your small group promotion and implementation.

Session 7: FILL & THINK FULL STAFF PARTICPATION

In Session #7 Kerrick will lead you through some creative and cutting-edge ideas of how to promote your small groups on Sunday, on-line and through email so that you can get the most possible people plugged-in and growing. In addition – Kerrick will talk through how the most effective small group systems are not lead by just one staff person – but how everyone on staff has a small group responsibility and has "skin in the game."

Session 8: FACILITATE & THINK LEADER MULTIPLICATION

In our final on-line session together Kerrick will talk about how you train your leaders on an on-going basis even after the small groups semester has begun.  We will also share some of the secrets of leader retention and the most important things a small group leader needs to do during the first two weeks of their group to make sure the group is successful.  We'll also share some important and simple steps to help you identify and recruit new leaders every semester.  Every semester at least 25% of Journey's small group leaders are first time leaders.  We'll explore how in Session #8!
IMMEDIATE BONUS #1:
The Breaking Growth Barriers Workshop (A $599.95 value)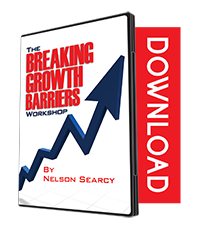 In this live recording of the popular six-hour workshop, Nelson Searcy leads you to identify and break the nine most common growth barriers that all churches face (and keep on facing), regardless of size.
In this FREE BONUS resource you will learn:
Why God gives us time to break growth barriers
The top two decisions you must make to break the next barrier
What is a growth barrier?
Practical steps to identify & break each of the top nine barriers
How to lead your church to identify and break each barrier
The 70% principle of space usage
How to identify barriers that are related to your leadership
How to staff for growth
The 30-50-20 principle of church
How to lay out a strategy for next steps after this workshop
How to cooperate with the Spirit in growing your church
The principle of spiritual readiness
IMMEDIATE BONUS #2:
FREE Renegade Pastors Network Membership (Regularly $99.00/month)
Regularly $99.00/month - FREE when you join Small Groups Coaching
A Renegade Pastor is someone who has abandoned "average" and is pursuing God's highest and best for their life, their ministry and their church.
Your membership benefits include:
A Monthly Leadership & Strategy Briefing call with me where you'll be challenged and guided to maximize your ministry each month
Monthly Equipping Interview Call where I interview other leading authors - past interviews include Steve Stroope, Patrick Lencioni, Bill Easum and Gary McIntosh
MP3 and CD recordings of both the briefing and interview calls each month - don't worry if you can't make the live calls, you won't miss a thing
Members-Only Online Hub where you can access your files, resources and recordings at all times
Continually Updated Renegade Pastors Documents and Directory
30% Off Discount on all Church Leader Insights resources for the duration of your membership
And much more!
EVEN MORE BONUSES - As a new member of the Renegade Pastors Network, you'll immediately receive these Bonus Resources ($813.20 Value):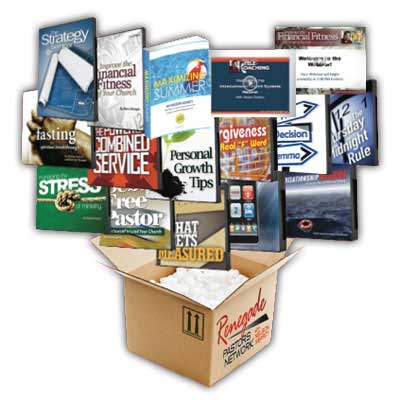 $813.20 in Immediate Bonuses - Yours FREE when you join Small Groups Coaching
Improve the Financial Fitness of Your Church ($99.95 value)
The Strategy Seminar ($99.95 value)
From Stress to Rest Sermon Series ($99.95 value)
Forgiveness: The Real F Word Sermon Series ($99.95 value)
Relationship Rescue Sermon Series ($99.95 value)
Introduction to Church Systems Webinar ($49.95 value)
Improve the Financial Fitness of Your Church Webinar ($49.95 value)
Managing the Stress of Ministry ($29.95 value)
Debt-Free Pastor ($29.95 value)
Fasting For Spiritual Breakthrough ($29.95 value)
Maximizing Summer E-book ($23.95 value)
The Thursday Midnight Rule ($19.95 value)
What Gets Measured ($19.95 value)
Personal Growth Tips ($19.95 value)
The Power of a Combined Service ($19.95 value)
The Decision Dilemma ($19.95 value)
Your monthly membership in the NEW Renegade Pastors Network will help you achieve personal growth, ministry-life balance and accomplish great things for God's Kingdom.
PLUS, you'll receive a "Coaching Blueprint" that gives you specific next steps. There are "Getting Started" next steps that will help you implement the very basics of the system, an "Accelerated Blueprint" that will guide you to implement beyond the basics if you have previous experience with the 8 Church Systems!
HOW DOES IT WORK?
Sign up today for the Small Groups Coaching Network and receive over $2,205.15 in additional bonus resources immediately!
Log in to your secure Renegade Pastors Hub anytime.
Participate in the coaching on-line at the designated time or since all of your coaching sessions will be recorded - select your current (or any previous coaching session) in your hub to view at any time.
Participate fully at your convenience.
You will receive access to BOTH the Small Groups Coaching Network and the Renegade Pastors Network!
YES, I WANT TO JOIN NOW AND GET OVER $2,205.15 IN BONUSES! I'M READY TO ADD THE NEW ONLINE SMALL GROUPS COACHING NETWORK FOR JUST $247 (NORMALLY $347!)
Hurry! This opportunity ends Saturday, October 31st
100% Coaching Guarantee!
This network is not for everyone but if you choose to join, I would like to offer you a no-hassle, no questions asked guarantee. Here it is: I'm so confident that you will find this Network beneficial that any time you can call my office and tell me that this network isn't benefiting your church or your leadership ability and your membership will be canceled. Plus, you can keep any of the resources, MP3s or seminar materials that you have received to date.
In other words, I want to remove any fear you might have in joining this network.
You can try it with absolutely NO RISK!
Yes Kerrick, I'm ready to join the NEW online Small Groups Coaching Network for only $247 a month (Normally $347 per month!)
I'm ready to join the Monthly Online Small Groups Coaching Network - locking in the best rate of $247/month (normally $347) AND receive $2,205.15 in FREE bonuses and resources!
Your credit card will be charged $247 today and on the 1st of every month for each monthly coaching session. Only submit the form once, otherwise more than one subscription may be charged to your account. Your statement will show the charge from the Nelson Searcy Company.
Your Online Small Groups Coaching Network and Renegade Pastors membership subscription is for ONE church. Please do not distribute these resources to any other church, organization, or individual. All materials are protected by federal copyright laws and cannot be distributed or reproduced without written consent.
If you have any questions about your membership, please email orders@churchleaderinsights.com or call 800-264-5129.
---
Kerrick Thomas
Kerrick is the Executive Pastor at The Journey Church and leads and teaches at The Journey's largest campus - The Journey NYC (locations in the Village, Upper West Side & Upper East Side). Along with Nelson - Kerrick helped launch The Journey Church in New York City in 2002 – which now has locations in Manhattan, Queens, and Boca Raton.
Kerrick has co-authored with Nelson Searcy two church leadership books - "Launch: Starting A New Church from Scratch" and "Activate: An Entirely New Way of Doing Small Groups." Kerrick leads church systems seminars all over the country and regularly leads coaching networks for Executive Pastors, Church Planters and Small Group Pastors.
www.ChurchLeaderInsights.com/XPCoaching
www.ChurchLeaderInsights.com/SGCoaching