LEAP Forward and Exponentially Reach More People in Your Community!
Discover Proven Marketing Methods
to Grow Your Ministry and
Reach More People for Christ!
Join Nelson Searcy for a Brand New, One-Time VIP Event – the Two-Day Church Marketing Workshop, October 23-24, 2014 in Walt Disney World, Orlando.
Save $250.00 with Special Advance Pricing! Hurry - Final Week to Register!
By popular request, Nelson will reveal ALL the marketing tips, strategies and tactics he's discovered and applied from 25 years in ministry and coaching across the country! What you discover here will have a HUGE effect on your growth!
You didn't go to seminary to learn about marketing. You may have even heard "marketing" treated like a dirty word. But the fact is - marketing and ministry DO go together – and it's an essential part of fulfilling your mission.
If you believe in the power of evangelism – then you believe in the power of effective marketing!
If you've posted a welcome sign, created a church bulletin or sent any kind of email – you have engaged in marketing. But as you've probably guessed, effective marketing is so much more.
Once understood and applied, marketing can mean the difference between filling your church to share the Gospel – and speaking to a half-empty room.
As the media space gets more cluttered, your challenge to compete for attention is greater than ever. You need an effective and diverse toolbox of direct mail, online messaging, outdoor marketing and word of mouth advertising.
From the type of media you use, to the message you're sending out, to the audiences you are targeting, this is about telling your church's story – so that you can then tell the greatest story every told to more people than you ever thought possible.
The churches that grow are the ones most effective at communicating who they are, what they do and why they do it. Their goal is two-prong - to reach those in the surrounding community, and get current guests to invite their friends and family.
Any time you try to communicate with your guests and the community you have a responsibility to use your resources wisely. Good marketing is also good stewardship.
It's easy to do marketing badly. Which is why you need proven, practical solutions that will help you carry out your mission – and accelerate results!
If you're not sure if your marketing is good or bad, here are 8 signs that your church marketing may missing something:
You're spending money but:
You're not seeing an increase in your weekly attendance.
Your membership classes are getting smaller and smaller.
You're not hitting your outreach goals – even for big days like Easter and Mother's Day.
You don't have a marketing plan for those big days.
You're not seeing an increase in first-time guests.
You frequently hear from your current members – "I didn't know about that."
All, or the majority, of your marketing spend is in one media type.
You don't currently know what's working and what's not.
Your first step is to recognize what you're already doing to reach your community. Take stock of your hits and misses – and come to this event ready to do great Kingdom work to increase your victories for Christ!
We're not talking about reaching the whole world – just your corner of the world. And at this new event you will get the tools you need to reach more of those people than you ever thought possible.
You will learn ALL the marketing tips, strategies and tactics that Nelson has discovered and applied from 25 years in ministry and coaching.
In this Two-Day Church Marketing Workshop you'll discover:
The HUGE difference between OUTRAGEOUSLY Successful Marketing and boring, unsuccessful marketing
Simple steps to marketing your church without breaking your budget
How to train yourself to think OUTSIDE THE BOX
How to translate your church marketing from one media to the next
How to implement your marketing in every form of media, both Offline and Online
SIMPLE STRATEGIES for discovering powerful ideas during your everyday life
How to define "successful results"
The MOST POWERFUL methods that never fail
How to craft great and effective headlines for your marketing
Proven ways to increase your number of first-time guests
Why you ALWAYS need a deadline
"Lumpy objects" that get your message opened and read
How to dramatically increase the results of all your marketing
Why you should be looking to SWIPING and DEPLOYING ideas from businesses that are marketing to you (yes even outside ministry)
How to DOUBLE your attendance with direct mail
How to most effectively use your limited dollars
Marketing PSYCHOLOGY: Entering the conversation in your recipient's head
SPEED Strategies: How to get marketing implemented F-A-S-T
Plus much, much more!
BONUS – You'll also get a HUGE Show-n-Tell presentation of Effective, IMPACTFUL Marketing Examples including some from Nelson's Advanced Coaching Network. You'll walk away with a number of ready-to implement ideas that have already been tested and proven.
Make this the year that you LEAP FORWARD and exponentially reach more people for Christ!
---
DON'T BE LEFT OUT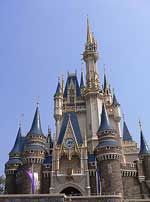 Join Nelson at Disney World to Focus on Church Growth
This a one-time VIP event and will not be repeated. Don't miss your opportunity to learn everything you need to know to jump-start your evangelism efforts and grow your ministry in new and exciting ways – through the power of effective marketing!
Here are the facts:
Two-Day Church Marketing Workshop
Location:
Holiday Inn Orlando at Lake Buena Vista
Walt Disney World
Cost:
| | |
| --- | --- |
| Early Bird Pre-Registration Rate: | $349 (non-refundable) |
| Registration At The Door: | $599 |
| Add your spouse or up to 3 additional staff members: | $249/person |
Times:
Starts Thursday, October 23 at 9:00am
Ends Friday, October 24 at 4:00pm
How Do You Participate?
Simply complete the secure registration form below to reserve your seat now for only $349 (non-refundable).
Register now and save $250.00 with the Early Bird rate! Final Week to Register!
FREE BONUS:
PLUS, your registration includes TWO FREE MONTHS in the Renegade Pastors Network! This is an exclusive, private coaching network for pastors who are no longer content with average. Through ongoing coaching calls, free resources and educational materials, you will grow personally, professionally and pastorally.
Yes Nelson, reserve my seat now for the brand new 2-day Church Marketing Workshop! (non-refundable)
Prefer to Register by PHONE?
Call Kimberly at 561-921-8488 ext 1
Refunds:
Refunds are not available within 21 days of the event date.
---
Meet Dr. Nelson Searcy

Nelson Searcy is an experienced church growth strategist, pastor, church planter and coach, serving in ministry for more than 25 years and consulting with churches around the world. As founder of Church Leader Insights and the Renegade Pastors Network, he has personally trained more than 50,000 church leaders in over 45 denominations through live events, seminars and monthly coaching, helping them break common growth barriers like 125, 250, 500, 1000 and beyond, all while maintaining personal life and ministry balance. For more accelerated growth, pastors also participate in Nelson's Senior Pastor, Evangelism, Stewardship, Assimilation and Advanced Coaching networks. Nelson is also the Founding and Lead Pastor of The Journey Church, with locations across New York City and in Boca Raton, FL. Nelson and his church routinely appear on lists such as "The 50 Most Influential Churches" and "The 25 Most Innovative Leaders." He is the author of over 85 church growth resources and 15+ books, including The Renegade Pastor: Abandoning Average in Your Life and Ministry and The Difference Maker: Using Your Everyday Life for Eternal Impact. Nelson is the recipient of the prestigious Donald A. McGavran Award for Outstanding Leadership in Great Commission Research. His continued mission is to help church leaders around the world cooperate with God in creating healthy, thriving churches. He divides his time between NYC and South Florida. He and his wife, Kelley, have one son, Alexander.