Small Groups Pastor Tele-Coaching

WITH KERRICK THOMAS, EXECUTIVE PASTOR, THE JOURNEY CHURCH OF THE CITY
---
2014 Small Groups Pastor Tele-Coaching Network
This BRAND NEW Small Groups Tele-Coaching Network is an 8 month relationship-based coaching network for Small Group Pastors and other staff pastors seeking to learn how to effectively implement a semester-based small groups system at their church that allows them increase small group participation, develop new small group leaders and multiply life-change in their church. The heart of the Network is found in a group of small group pastors talking together monthly over the phone for 2 hours - focused on taking small groups in their respective churches to the next level.
Kerrick Thomas will lead this Small Groups Coaching Network monthly. Kerrick is the Executive Pastor of The Journey Church and leads and teaches at The Journey's largest campus in Manhattan, NYC.
He is also the co-author of Launch: Starting a New Church from Scratch and Activate: A Brand New Way to Do Small Groups, regularly leads coaching networks for church planters, executive pastors, small group pastors and teaches church leadership seminars with Nelson Searcy. Kerrick was part of the launch of The Journey Church in New York City in 2002. By 2013, The Journey has grown to over 1,250 attending each Sunday with 1,300+ in small groups.

This Coaching Network will consist of 12 or more approved Small Groups Pastors or Directors
The network will cover The 12 Big Small Group Ideas and the 4 F's of Implementing an Effective Small Group Ministry. Learnings will include how to get over 100% of your regular Sunday attendance signed up for small groups, how to multiply your small group leaders, how to mobilize your small groups for ministry and mission and how to create the best small group environment for spiritual growth and godly relationships.
The Network comes with a FREE 8-month subscription to the Renegade Pastors Network ($792 value).
Who is Eligible to Sign Up?
In order to be eligible, you must agree to the following without exception.
You must hold the role of Small Groups Pastor or carry responsibilities in your church similar to that of an Small Groups Pastor.
Call into all 8 Tele-Coaching sessions from 1:00 PM - 3:00 PM (EST - New York Time) on the following Thursdays:


March 6
April 3
May 1
June 5

July 10
July 31
September 4
October 2

Be willing to coach other Small Group Pastors in the future if called upon.
Send Application for review to:

Kimberly Pankey, Church Leader Insights
7300 N. Federal Hwy, Suite 100
Boca Raton, FL 33487

E-mail: coaching@churchleaderinsights.com
Fax #: 561-584-5891
Upon acceptance, you will be asked to pay for the first two months ($498) via Credit Card (note: we are unable to accept checks for this network). You will be notified of acceptance by phone or e-mail.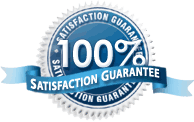 NO-RISK COACHING GUARANTEE: I'm so confident that you will find this Network beneficial that any time you can call my office and tell me that this network isn't benefiting your church or your leadership ability and I will refund your remaining balance. Plus, you can keep any of the resources, MP3s or seminar materials that you have received to date. Unlike some networks, you can back out of my network at any time without any obligation.
In other words, I want to remove any fear you might have in joining this network. You can try it with absolutely NO RISK!
---
Kerrick Thomas

Kerrick is the Executive Pastor at The Journey Church and leads and teaches at The Journey's largest campus - The Journey NYC (locations in the Village, Upper West Side & Upper East Side). Along with Nelson - Kerrick helped launch The Journey Church in New York City in 2002 – which now has locations in Manhattan, Queens, and Boca Raton.
Kerrick has co-authored with Nelson Searcy two church leadership books - "Launch: Starting A New Church from Scratch" and "Activate: An Entirely New Way of Doing Small Groups." Kerrick leads church systems seminars all over the country and regularly leads coaching networks for Executive Pastors, Church Planters and Small Group Pastors.
www.ChurchLeaderInsights.com/XPCoaching
www.ChurchLeaderInsights.com/SGCoaching
Testimonials
Here's what others are saying:
---
"If you're serious about getting your butt kicked and seeing real growth in understanding and leading small groups--it's a no-brainer."
Bruce Farley
Journey Community Church
Fairview, OH
---
"If you want to learn how to run a group model that will engage 100% of your church (and beyond) in community, then join the network and learn from the guys who do systems unlike any ministry I've encountered."
Ed Applegate
Crossroads Grace Community Church
Manteca, CA
---
"The Small Groups Coaching Network is an incredibly valuable resource for any small groups director who is looking for a tested and proven system of implementing small groups ministry. For the small groups director who is looking for ways to enhance and grow your small groups ministry, you will benefit through the teaching, resources, and experience of Kerrick."
Mason Phillips
River of Life Church
Jacksonville, NC
---
"I entered the Tele-Coaching Network thinking that it was going to help me refine my skills as a Small Group Pastor. Not only did it do that, but it actually took hours and hours of work off my plate, because of the wisdom that was shared in our Tele-Coaching sessions. If you have not signed up for the Tele-Coaching Network, then I would do it today, because it will be the best way you can learn the information you need to have a successful Small Groups Ministry."
Chuck Chessher
Oasis Church
Los Angeles, CA
---
"The book offers a general overview of the system, but the coaching network provides more specifics and insight into the nuances of making the system work. It's great to hear the practical side of how things work. If someone is planning on implementing the Activate system in their church for the first time, I think this coaching network is a "must do". It can help you see the benefits and potential issues before you experience them at your own church."
Jay McGuirk
First Baptist Church
Hattiesburg, MS
---
"I am a true skeptic and do a LOT of research to find the best results. I have tried and experimented with several small group models. I can honestly say that the "Activate" model is the best when it comes to results and discipleship growth. Going through the book will be a great start to implementing the system, but you will never achieve the results you are looking for without going through the coaching network. The price is well worth it. I was afraid to make that investment, but this network has far exceeded my expectations. It is worth every penny. You owe it to your church and small group ministry to get the help you need to bring maximixed kingdom results!"
Todd McGlinchey
Cornerstone Church
Saint Cloud, FL