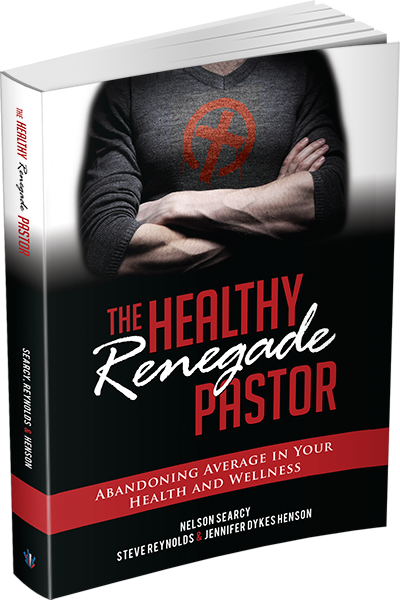 SPECIAL BONUS FOR ALL ATTENDEES
Everyone who attends will get a FREE copy of Nelson Searcy & Steve Reynold's Brand New book, The Healthy Renegade Pastor: Abandoning Average in Your Health and Wellness ($19.95 value!)
Join Nelson Searcy and Steve Reynolds on a mission to abandon average in your health and wellness. This book is a relevant, step-by-step resource that offers new insights and inspirational stories from dozens of pastors just like you (with before and after pics!).
Get your FREE book just for attending the book launch party
Get the tools and tips you need to stop making excuses and start making changes today!
Meet other like-minded pastors in the area - who are also trying to break through to the next level in their health and wellness!
Space is limited.