60% OFF - JUST $39 (REGULARLY $99.95)! ONLY TODAY THRU FRIDAY, JULY 22nd!
Discover the Power of a Big Day! DOUBLE Your Attendance,
Mobilize Your Church and Equip Your People to Reach the Community!
60% OFF - Bestselling Church Growth Resource, "The Ignite Seminar" Just $39!
Plus FREE Immediate Download with All CD Purchases!
THIS OPPORTUNITY EXPIRES FRIDAY, JULY 22nd!
You Save Over 60% Off PLUS
You Will Receive Everything You Need to Double Your Attendance!
I want to help your church reach more people for Christ!
So, between now and Friday, July 22nd, I'm offering you my bestselling, nuts-and-bolts resource, "The Ignite Seminar" for only $39 - that's 60% off (regularly $99.95)!
I want to help you implement a proven, step-by-step system that will help you raise the evangelistic temperature of your church, equip your people to reach their family and friends and double your attendance.
And TIME IS OF THE ESSENCE if you want to cooperate with God for maximum life transformation this Fall!
The Ignite Seminar is the ultimate how-to training for church leaders who want to reach more people for Jesus Christ. In this three-hour seminar, Nelson Searcy will provide practical, inventive guidelines for bringing first-time guests through the doors.
This seminar sets forth a step-by-step, biblically grounded, proven plan for creating immediate church growth by utilizing a "Big Day" to mobilize your church for evangelism.
In this powerful, easy-to-implement resource you will learn:
How to DOUBLE your church in a day (it can be done!)
How to immediately raise the evangelism effectiveness of your church
How to mobilize your congregation to reach their friends
How to spark growth in a stalled church
How to keep momentum year after year in a growing church
How to excite your people, even if they've not been motivated in the past
How to influence your leaders to reach out to the community
How to plan and implement a proven BIG DAY process
.And much more!
This resource contains three hours of audio training, a listener's guide, sample promotional materials, sample emails and graphics that have been used at The Journey Church and over 2,000 coaching alumni churches!
CLICK HERE TO SECURE YOUR COPY NOW!
You'll receive everything you need to start implementing these important principles immediately.
Three Hours of Training broken down into 3 easy-to-manage one-hour segments on 3 MP3 files. You can transfer these to your iTunes, MP3 player or listen online.

CD buyers - You will also get a FREE download version so you can listen immediately!
17-Page Servant Evangelism Strategy use at the Journey
Student Guide with fill-in-the-blank notes in a convenient PDF format that you can print and use to follow along, or simply view on your computer or tablet for easy reference.
A Complete Leader's Guide so that you can take this workshop and train your staff, key leaders and volunteers. You'll have everything you need to lead this workshop in your church!
NEW Next Step for Your Journey PDF - Updated and Expanded! Read the book Journey uses to help New Believers move forward in their new walk with Christ!
And much more!
CLICK HERE TO SECURE YOUR COPY NOW!
All of that for 60% off through July 22nd (because I don't want to sit by and watch you miss out on the church growth that you could experience in the coming months):
Keep reading to secure your copy of The Ignite Seminar for only $39...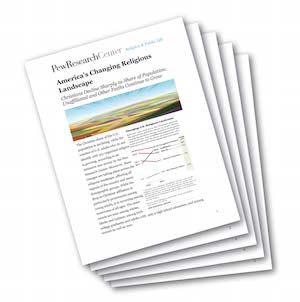 EXCLUSIVE LIMITED-TIME BONUS - FREE Study on Reaching the Unchurched!
With your Ignite resource, you'll also receive this new report from Pew Research Center on the changing religious landscape in America. This study highlights a trend called "The Rise of the Nones" - where the fastest growing "religious" group in America is now those who have NO religious affiliation whatsoever! Read all these important findings that apply to your ministry; you'll find them eye-opening and motivational - share with your team!
OPTIONAL ADD ON:
Plus, you can receive TWO MONTHS of membership in Nelson Searcy's NEW Renegade Pastors Network ($1,110.20 value!)
The Renegade Pastors Network is about a comprehensive approach to life and ministry. As a member, Nelson will help you stay one step ahead of the calendar, make the most of your time and resources and fulfill your calling for the sake of the Kingdom.
Together, with Nelson you'll focus on:
Personal and Professional Growth
Church Health and Growth
Advanced Planning
Healthy Church Systems
Becoming a Better Spouse and Parent
Fulfilling Your Calling as a Minister
Stress Management and Emotional Strength
And much more!
Here are just some of the Bonus Resources that You Receive with this opportunity:
Improve the Financial Fitness of Your Church ($99.95 value)
The Strategy Seminar ($99.95 value)
From Stress to Rest sermon series ($99.95 value)
Introduction to Church Systems Webinar ($49.95 value)
The Thursday Midnight Rule ($19.95 value)
What Gets Measured ($19.95 value)
Personal Growth Tips ($19.95 value)
Forgiveness: The Real F Word sermon series ($99.95 value)
Relationship Rescue sermon series ($99.95 value)
Improve the Financial Fitness of Your Church webinar ($49.95 value)
Managing the Stress of Ministry ($29.95 value)
Debt-Free Pastor ($29.95 value)
The Power of a Combined Service ($19.95 value)
The Decision Dilemma ($19.95 value)
Maximizing Summer E-book ($23.95 value)
The Renegade Pastors Network is an optional monthly COACHING MEMBERSHIP that includes:
The Renegade Pastors LIVE MONTHLY UPDATE AND LEADERSHIP BRIEFING. At the heart of the network is a monthly update and briefing from Nelson via LIVE Conference Call. This monthly "pastor to pastor" call (which will be recorded on MP3 for your library) will be personal, practical, packed with content and slightly irreverent (but in a good way) training where Nelson will challenge you, enlighten you, equip you and guide you to maximize your next season of ministry.

With the Renegade Pastors Monthly Update and Briefing, you'll always be one step ahead in your planning and fully inspired and equipped to stay the course of the renegade lifestyle ($199.00 per month value).


Two practical, nuts-and-bolts CD's sent directly to your mailbox each month. Even if you can't make the live briefing or equipping calls - we'll be sure you don't miss a thing each month.


Monthly bonus mail package to help you stay on track and ahead of the calendar. This monthly kit will be mailed to you, including recordings, transcripts, members-only opportunities, event invitations and more!


Private Call-In-Hours where you can talk directly to Nelson ($295.00 per month value).


FREE Church Growth Champions newsletter, featuring pioneers of church growth and evangelism to inspire you and your ministry

RESTRICTED ACCESS Online Membership Site/Blog/Resources ($99.00 per month value). You'll have instant access to all your Renegade Pastor benefits, documents, recordings, etc. in your online Renegade Pastors hub.


Continually Updated RENEGADE PASTORS RESOURCE DOCUMENTS AND DIRECTORY ($399.00 per month value). If there's a document that we use at The Journey or that is shared by someone else in the network (and I think it's helpful) Nelson will share it with you.


Members-Only 30% DISCOUNT on all Church Leader Insights Resources ($245.00 value).



Includes a FREE Renegade Pastors T-shirt ($19.95 value)

FREE Webinar Access to all Church Leader Insights Webinars ($197.00 per month value).


NETWORK ONLY rates on Coaching Networks and Advanced Coaching Networks ($148.00 per month value). As a member of the Renegade Pastor Network, you'll be able to upgrade to a future Senior Pastor Tele-Coaching Network or one of our other networks at the lowest possible rate.


Lowest Event Registration Rate for all Church Leader Insights Events ($100.00 per month value), including upcoming Renegade Pastors Conferences and Church Systems Bootcamps.


$595.00 SHOPPING SPREE Gift Certificate upon completion of your sixth month in the Network ($99.00 per month value).


$813.20 in immediate FREE Resources when you join today! These resources are waiting for you in your Renegade Pastors Network Online Hub - you can start taking advantage of these resources immediately!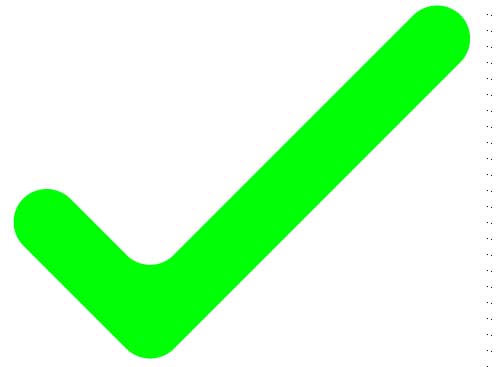 | | |
| --- | --- |
| Save Big - Get the Best Rate for this Resource Plus Two FREE Months of the Renegade Pastors Network with an additional $1,011.20 in bonuses! | |
| | |
| --- | --- |
| | |
| Downloadable Version - Only $39 (Save $60.00) | Boxed CD Set Only $69! (Save $60.00) |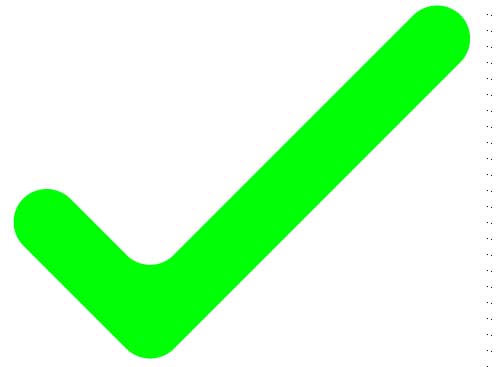 I'd like to decline the Renegade Pastors discount and the Two FREE Months of membership - and not receive the additional $1,011.20 in bonuses.
| | |
| --- | --- |
| | |
| Downloadable Version - Only $69! (Save $30.00) | Boxed CD Set - Only $99! (Save $30.00) |
Yes Nelson, I would like to get this new resource, The Power of a To Do List, for a special one-time only rate.