Opportunity Ends Friday, August 23rd - Or While Supplies Last! Secure Your Copies Now!
END OF SUMMER "SCRATCH & DENT" CLEARANCE SALE - SAVE OVER 80% NOW!

Choose from 16 Best-Selling Resources - This Week Only - Limited Quantities Available!
Dear Pastor,
I've got some great news for you but here's the context:
I recently finished a big LIVE training event, my Systems Boot Camp in Orlando. As we were winding things down, I found out that we have some GREAT RESOURCES that were sent back to our warehouse.
Well, these resources can't help anybody just sitting around so I'd like to give them to you at a deep discount (over 80% off!).
Dozens of people picked up resources at the live event, but we shipped what was left over back to our warehouse.
As a result, some of these resources have been opened, are missing the shrink wrap, or even have scratches or dents on the outside. But they're in 100% perfect condition inside the cases.
When I found out about the damages (cosmetic only), I talked to my team about a special "Scratch & Dent Clearance Sale" to close out the Summer and prepare you for a great Fall!
So we're clearing out the following CD resources at these unbelievably low investments. There are limited quantities available so be sure to get your copy now. I look forward to partnering with you to reach more people for Christ!
Nelson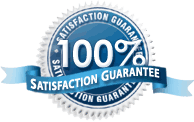 100% NO-HASSLE GUARANTEE:
We are so certain that these resources will benefit you and your church that we will give you a 365 day no-hassle guarantee. Take your time to listen and implement the ideas in the resources your purchased and if at any time you are not fully satisfied, then you can receive a prompt and courteous refund.
SELECT ANY OR ALL OF THESE BEST-SELLING SEMINARS BELOW FOR OVER 80% OFF!
---
---