Completely Revised & Updated: Master the Essential Staffing Skills You Need to Avoid Costly Mistakes, Lower Your Stress and Raise Your Leadership Effectiveness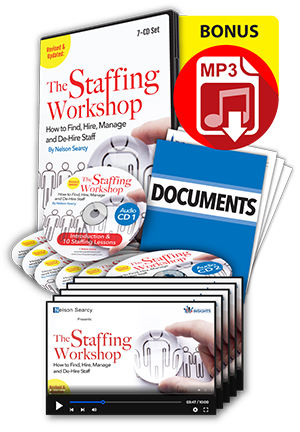 Completely Revised & Updated Practical Training for Pastors to Lead, Manage and Grow a Healthy Staff

Now is the time to grow your team — so you can grow your church!

Based on 20+ years of leading a growing staff and coaching others to do the same

, Pastor Nelson Searcy shares his proven staffing system in the most comprehensive staffing resource ever developed for pastors!

Get the step-by-step, easy-to-use guide for finding, hiring, managing and helping staff succeed — with every tool, document and checklist you need!