Attention Senior Pastors: Get your FREE Assimilation Executive Summary ($19.95 value)!
Spring Check-Up: Time to Review Your Assimilation Process and Keep More First-Time Guests Coming Back
"Small Changes = Big Results!"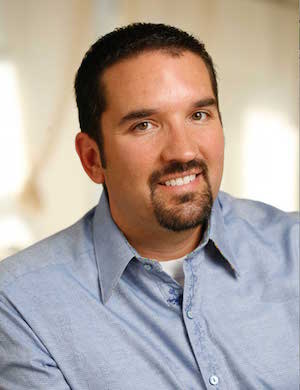 As a pastor, nothing is more painful than seeing first-time guests come through your doors – and never returning again.
It may seem hopeless – until you understand the mindset of your guests and that there IS a process you can master to close the back door!
It's called Assimilation and, as we enter a busy spring season, NOW is the time to evaluate and refresh that process in your church. God wants his church to grow and the fastest way to see immediate growth is through rebooting your Assimilation system!
That's why I'd like to give you a FREE Pastor's Executive Summary: Assimilation ($19.95 value) so you can refocus your attention on the most important goal you can have as a pastor – getting a first-time guest to return.
This is the system that asks, "How do you move people from being first-time guests to being fully developing members?"
Assimilation is one of those systems where a little bit of tweaking can reap big results. Simply by refreshing this one system, you will see a huge difference in growth.
I challenge you to review your Assimilation process today with the proven strategies I share in this Executive Summary. You'll discover simple, small steps that you can start taking THIS WEEK to increase the number of people who return to your church – long enough for you to truly make a difference in their lives!
Just complete the short from below to get your FREE Pastor's Executive Summary: Assimilation.
Please hurry, this giveaway is available this week only!
Click here to request your FREE Assimilation Executive Summary now!
- Nelson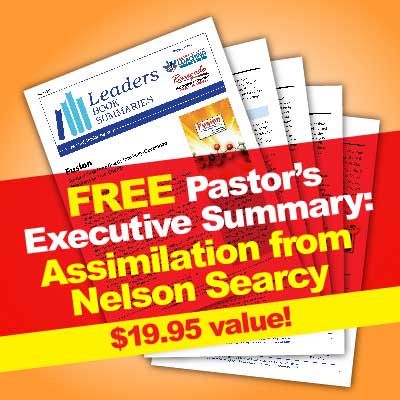 Receive your FREE Assimilation Executive Summary NOW! You'll discover impactful strategies and ideas, such as:
How the Power of Assimilation can rapidly grow your church.
Why we must show biblical hospitality and simple steps you can take to make your church more friendly.
Three keys to creating an effective guest follow-up strategy.
What should and shouldn't happen in the first seven minutes with your guests.
The three Rs of retention.
How to create opportunities for your guests to keep coming back – again and again – and become fully engaged members of your church!
BONUS: Join Nelson on a FREE Webinar this Week: Top 3 Assimilation Mistakes!
You're invited to join Nelson Searcy for this FREE, one-hour webinar where you'll discover the three most common mistakes churches make in connecting new people AND how you can avoid them!
Heres What to Expect:
The #1 reason you're unable to follow up with first-time guests and what you can do about it this Sunday!
How you can WOW guests into coming back as a second-time guest
The mistake every church makes and how you can avoid it
Plus much more
So Don't Wait - Complete the Form Below to Download Your FREE Assimilation Executive Summary AND Sign Up for the FREE Webinar!
---