Upcoming FREE Webinars

With Nelson Searcy
---
Grow your church through healthy systems!
Like the human body, your church body functions best (and as intended) with optimized and healthy systems. By identifying and upgrading your church's systems you'll be able to reach more people and make stronger disciples.
Join Nelson Searcy for this FREE, 75-minute webinar to discover all eight of your church's systems and how you can begin to make each of them more effective for greater health and growth.
---
Close the Back Door at Your Church!
You're invited to join Nelson Searcy for this FREE, one-hour webinar where you'll discover the three most common mistakes churches make in connecting new people AND how you can avoid them!
Best of all, this webinar is FREE for you to experience from the comfort of your home or office (all you need is a computer with speakers or headphones and internet access - no phone line or long distance required).
---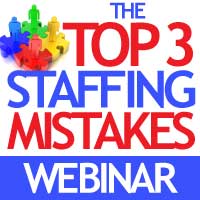 Learn to Staff Your Church for Growth!
Nothing keeps pastors awake at night more than church staffing issues. Navigating the landmines of recruiting, hiring, managing and "de-hiring" is enough to induce insomnia in even the most exhausted church leader.
Join Nelson Searcy for this FREE, 75-minute webinar to learn to identify and avoid each of the three most common staffing mistakes pastors make.
---
You don't have to re-invent the wheel to plant a healthy, life-changing church - Join Nelson Searcy for this one hour webinar to learn the Top 3 Church Planting Mistakes and how you can avoid them!
God's vision for your church's impact is far larger than yours. By learning to identify and avoid these mistakes in your new church, you can cooperate with Him to reach more people, faster than you ever thought possible!
---
Nelson Searcy

Nelson Searcy is the Founding and Lead Pastor of The Journey Church. Started in 2002 in New York City, this groundbreaking church sees the majority of its growth coming from new believers and currently meets in several locations in Manhattan and Queens, as well as additional locations in San Francisco and Boca Raton, FL.
He is the author of over 75 church-growth resources and 10 books, including the BRAND NEW books "Connect: How to Double Your Number of Volunteers" and "The Greatness Principle: Finding Significance and Joy by Serving Others.
Nelson is also an experienced church planter, coach and church-growth strategist. Before to founding The Journey, he served as the Director of the Purpose Driven Community at Saddleback Church. He is also the founder of ChurchLeaderInsights.com, the Church Leader Training ministry of Nelson Searcy and The Journey Church.
---
Free E-Newsletter Sign-up
Nelson's Monthly E-Newsletter
The Church Leader Insights bi-weekly publication sent via email focuses on effective leadership, church growth, church planting, evangelism and much more.
---
Jason Hatley here – Pastor of Worship Arts at The Journey and Founder of Worship Leader Insights. One of the most compelling stories that I recently heard on a behind-the-scenes tour of one of the world's most creative destinations — Walt Disney World — centers around a problem that every Worship Leader and Pastor faces each week. Here's [...]