---

Download MP3
Top 3 Stress Management Lessons
In this practical podcast, you'll gain an overview of Nelson Searcy's top 3 lessons for managing stress. You'll go inside his Renegade Pastors Network to hear this powerful teaching. Listen today!
Related Resources & Events:
Partner together with Nelson for maximum impact - personally, pastorally and in your family. This monthly network is designed for pastors who refuse to settle for average. Join today for just $1 and receive over $813.20 in Bonus Resources!
In this brand new 3-hour resource from Nelson Searcy, discover 10 proven strategies for managing the stress of ministry, so you can have a greater impact on the Kingdom! Nelson shares his secrets of stress management with practical insights and steps that you can start implementing immediately!
Join Nelson in this brand new FREE webinar as he teaches you the Eight Systems of the church and how to maximize those systems for greater effectiveness.
---

Do you ever lie awake at night thinking about your church staff? In my experience, there's no more frequent cause of insomnia for pastors than staffing issues. Trying to navigate choppy and uncertain staffing issues can leave even the most passionate and visionary leaders feeling stressed, drained and disillusioned. Which is why I wanted to invite […]
---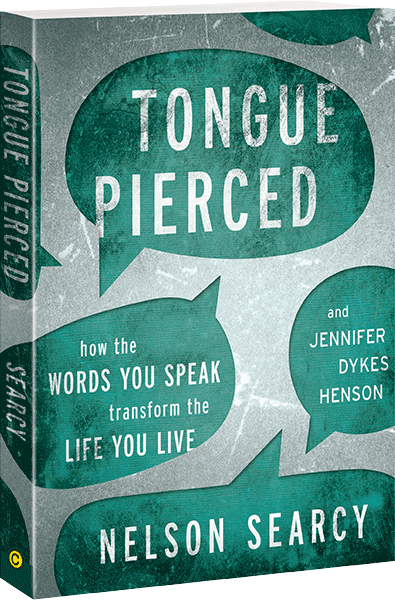 AVAILABLE NOW! Nelson Searcy's BRAND NEW Book, Tongue Pierced and Discover How the Words You Speak Can Transform the Life You Live!
Mentor to pastors and bestselling author Nelson Searcy releases Tongue Pierced: How the Words You Speak Transform the Life You Live. Written with Jennifer Dykes Henson, the book is based on one of Searcy's most-requested audio resources by the same name and is meant to help readers take control of their words and build a better life.
The words you speak every day will shape your life − positively or negatively. Learn how to choose words wisely to create the life you want. It's up to each of us to decide whether the words we speak every day will lead to life, success and positive relationships or death, destruction and painful memories. You'll learn how to choose your words wisely to create the life you want with the practical guidance and inescapable truths found in Tongue Pierced.
To learn more about the book and where you can pick up Tongue Pierced, visit TonguePierced.com.
---
Catch the Replay of Nelson Searcy's interview on Janet Parshall's Radio Show!
Nelson discusses his newest book, Tongue Pierced, and fields questions from callers. A very eye-opening, and inspiring conversation will have you really considering the power of your words and stepping up to Nelson's challenge for you.
---
Why Average is Dangerous - and How to Move from Mediocrity to Meaning in Your Life and Ministry!
Test Drive the Renegade Pastors Network for Only $1.00 for the First 60 Days!
PLUS Get $1,011.20 in free bonuses by joining now
Let Nelson Searcy help you maximize your ministry and fulfill your calling in the NEW Renegade Pastors Network!
The Renegade Pastors Network is about a comprehensive approach to life and ministry. This is a monthly membership program that will help you grow as a leader in life and ministry - to maximize your God-given potential. As a member, Nelson will help you stay one step ahead of the calendar, make the most of your time and resources and fulfill your calling for the sake of the Kingdom.
Together you'll focus on:
Personal and Professional Growth
Church Health and Growth
Advanced Planning
Healthy Church Systems
Becoming a Better Spouse and Parent
Fulfilling Your Calling as a Minister
Stress Management and Emotional Strength
And much more!
PLUS - you'll get a FREE copy of Nelson's hardcover book, The Renegade Pastor: Abandoning Average in Your Life and Ministry.
Click here to go Renegade for only $1.00 plus get $1,011.20 in free bonuses!
Downloaded Over 30,000 Times!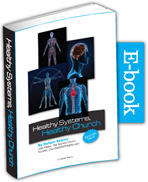 Get Nelson Searcy's "Healthy Systems, Healthy Church" E-book FREE! This FREE E-book will help you determine the current health of your church's systems and give you practical help as you lead your church to greater health and effectiveness.
---
Featured Resource

Learning to delegate is your key to getting more done in less time, with less stress and with greater blessing.
Pastor and church growth strategist Nelson Searcy suggests that "Delegation" is empowering others to share in the blessings of your ministry. This resource is literally 25 years of lessons from the school of hard knocks, the Bible and Nelson's own pastoral and coaching ministry.
---
As Featured On