X
How Healthy is Your Church?
FREE E-book - 8 Systems to Save You Stress, Time, Energy and Money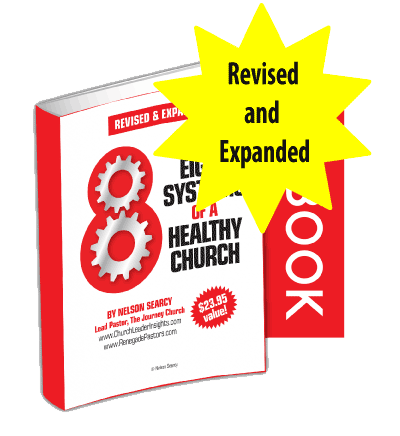 By Nelson Searcy,
Senior Pastor of The Journey Church
Founder of Church Leader Insights
How Healthy is Your Church? FREE E-book - 8 Systems to Save You Stress, Time, Energy and Money In this Revised and Expanded E-Book, you will discover:
How healthy church systems honor God and grow your church


The 8 systems of a church (and the vital role that each system plays)


How to calculate your Assimilation rate and how well you are doing currently to keep first-time guests


How to distinguish system problems from people problems (and why your people may not be the problem)


The 4 stewardship commitments of a successful pastor's financial life


How well designed systems Save You Stress, Time, Energy and Money


The relationship between good systems and good people (and how to maximize your effectivenessthrough each)


How far church systems can take your church (and what systems can't do)


And more!
---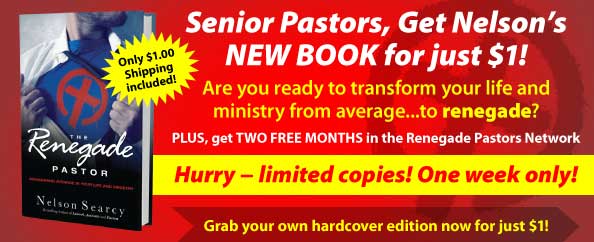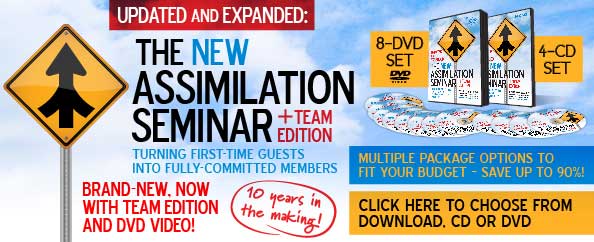 ---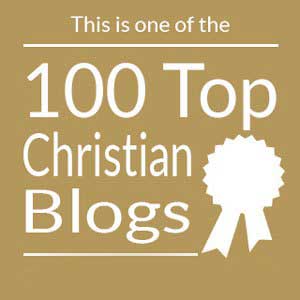 "It is a good rule, after reading a new book, never to allow yourself another new one till you have read an old one in between. If that is too much for you, you should at least read one old one to every three new ones." - C.S. Lewis
---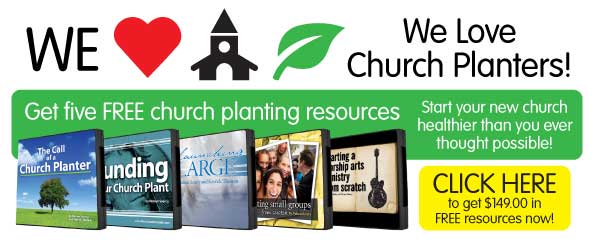 ---
As Featured On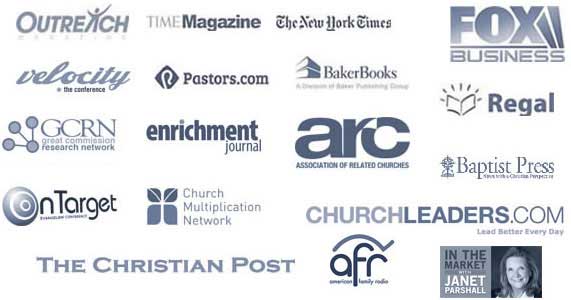 ---
Downloaded Over 46,000 Times!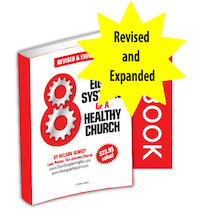 Get Nelson Searcy's "Healthy Systems, Healthy Church" E-book FREE! This FREE E-book will help you determine the current health of your church's systems and give you practical help as you lead your church to greater health and effectiveness.
---
Featured Resource

In this brand-new resource you will discover the secrets to a POWERFUL and FOCUSED to-do list. You'll learn how to have your staff and volunteers create their own list, and then leverage their list to make management simple again!
---
Why Average is Dangerous - and How to Move from Mediocrity to Meaning in Your Life and Ministry!
Test Drive the Renegade Pastors Network for Only $1.00 for the First 60 Days!
PLUS Get $1,011.20 in free bonuses by joining now
Let Nelson Searcy help you maximize your ministry and fulfill your calling in the NEW Renegade Pastors Network!
The Renegade Pastors Network is about a comprehensive approach to life and ministry. This is a monthly membership program that will help you grow as a leader in life and ministry - to maximize your God-given potential. As a member, Nelson will help you stay one step ahead of the calendar, make the most of your time and resources and fulfill your calling for the sake of the Kingdom.
Together you'll focus on:
Personal and Professional Growth
Church Health and Growth
Advanced Planning
Healthy Church Systems
Becoming a Better Spouse and Parent
Fulfilling Your Calling as a Minister
Stress Management and Emotional Strength
And much more!
PLUS - you'll get a FREE copy of Nelson's hardcover book, The Renegade Pastor: Abandoning Average in Your Life and Ministry.
Click here to go Renegade for only $1.00 plus get $1,011.20 in free bonuses!
---