---

Download MP3
Top 3 Stress Management Lessons
In this practical podcast, you'll gain an overview of Nelson Searcy's top 3 lessons for managing stress. You'll go inside his Renegade Pastors Network to hear this powerful teaching. Listen today!
Related Resources & Events:
Partner together with Nelson for maximum impact - personally, pastorally and in your family. This monthly network is designed for pastors who refuse to settle for average. Join today for just $1 and receive over $813.20 in Bonus Resources!
In this brand new 3-hour resource from Nelson Searcy, discover 10 proven strategies for managing the stress of ministry, so you can have a greater impact on the Kingdom! Nelson shares his secrets of stress management with practical insights and steps that you can start implementing immediately!
Join Nelson in this brand new FREE webinar as he teaches you the Eight Systems of the church and how to maximize those systems for greater effectiveness.
---

From time to time, the overwhelming demands of ministry have led each of us to say: I just can't get it all done! Well, guess what: YOU aren't supposed to be doing it all anyway! That's right – God never expects you to get it all done…he wants you to get it done through others. Learning to delegate is […]
Downloaded Over 30,000 Times!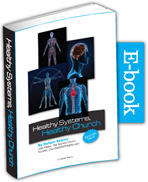 Get Nelson Searcy's "Healthy Systems, Healthy Church" E-book FREE! This FREE E-book will help you determine the current health of your church's systems and give you practical help as you lead your church to greater health and effectiveness.
---
Featured Resource

Gain more Time, Energy and Attention – with Less Stress - by Applying the Best Strategies from The Bible, History, Philosophy and Business to Your Ministry!
Get this BRAND NEW resource as a special introductory package – Total Retail Value of $1,490.90 Yours today for only $99! Includes $1,190.95 in FREE Bonus Resources- You save over 89%!
---
As Featured On