---
Fall will be here before we know it – so today with our Top 10 Fall Sermons Half-Off Sale I'm encouraging you to start planning NOW.
It's an interesting thing we do as pastors – preparing a sermon every seven days. I have a lot of motivational speaker friends who only have to develop one or two speeches a year, but we have to develop one every week!
Add to that the responsibility of transforming lives for Christ with our messages.
Preaching sure requires a lot of advanced planning – but these resources will cut that planning time dramatically! I've already gone through my full library of sermons to provide you with this Top 10 list – the best of the best that will be perfect for the fall season.
And, today through Friday only, these 10 proven sermon series will be available for HALF OFF.
Click Here to Choose Your Series and Save HALF OFF Today!
Here are My Top Ten Fall Sermons:
FINANCIAL FREEDOM
– full 8-week campaign kit to move your people to a solid, Biblical plan for financial success
NEW TESTAMENT CHALLENGE – full 3-month campaign kit to grow your congregation by studying the New Testament
CONQUERING THE GIANTS – 5-week sermon series to teach how to overcome the giants of fear, finances, career, temptation and failure
UNSTUCK – 6-week sermons series to teach your people God's plan for getting "unstuck" and the Biblical principles to experience the transformed life that God promises us in Christ.
FULLY ENGAGED – 4-week sermon series to teach the people in your church the power of a committed life
UNSHAKABLE FAITH – 6-week sermons series that will help you teach your people how to face even the toughest of situations with their faith not just intact, but stronger than ever.
DARE TO BE GREAT – 5-week sermon series examining the "Great" statements from Jesus (Great Commandment, Great Commission and Great Compassion.) You'll be able to provide practical next steps for your people to live a God-honoring life of greatness.
TRAIN TO WIN - 8-week sermons series that will help your congregation discover and strengthen their "spiritual muscles" by learning and living core doctrines that all healthy Christians need to know.
FORWARD IN FAITH – 5-week sermon series that will challenge your church to move forward in their faith and out of their comfort zone.
BOD 4 GOD – 4-week sermons series that will help you to teach your people to honor God with their bodies – and understand how physical health is connected to spiritual health.
Every sermons series includes transcripts, outlines, graphics and over 60 hours of sermon preparation by our teaching team. And all are fully downloadable so you can start using these resources immediately!
Click Here to Choose Your Sermons and Save HALF OFF Today through Friday Only!
We've already done the heavy lifting so you can focus on delivering a powerful, Spirit-led message, adapting it to your culture to see life change in your congregation.
I don't want you to miss this opportunity for us to partner together to grow God's kingdom this fall.
Your partner in ministry,
Nelson
P.S. Make this the week to start planning your fall preaching calendar!
The opportunity to save HALF OFF on these Top 10 Fall Sermon Series ends Friday so click here to choose your series today!
Evangelism is one of the key systems of healthy churches. With a goal toward revitalization, in today's guest post Dr. Thom Rainer encourages you to "look in the mirror" when it comes to measuring the evangelistic temperature of your church. (You have an opportunity to meet Dr. Rainer in a couple of months – for details see the P.S.)
There is no shortage of pundits who are providing to us the gloomy and dismal state of American congregations, and, indeed, of many churches around the world. For sure, I am among the guilty. While personal evangelism is ultimately a heart issue between Christians and God, we do see ways this disobedience to the Great Commission is manifesting itself.
Despite all the negative information you have heard from me, I remain an obnoxious optimist about local congregations. One of the reasons I am so optimistic is that many of us are no longer ignoring the problems. One of the early steps to church revitalization is a willingness to "look in the mirror."
With that in mind, in this article I try to help church leaders look in the mirror if their churches are not evangelistic. And here are seven factors that leaders may see when they get that honest perspective.
There is no priority of evangelism. I know. That sounds too self-evident. But churches that do not make evangelism a high priority are really making it no priority at all.
Many laypersons believe that evangelism is what we pay the pastors and staff to do. Such a perspective is first unbiblical and, second, unproductive. Evangelistic churches always have enthusiastically evangelistic laypersons.
Many churches have an excuse mentality. So pastors blame it on the laity. The laity blame it on the pastor. And both blame it on culture, the denomination, or some other external scapegoat.
To read all 7 factors in this guest post, click here.
Your partner in ministry,
Nelson
P.S. - Dr. Thom Rainer is one of our unique faculty who will be joining me for our first-ever Renegade Pastors University, Sept. 23-25 in Nashville. Come back to seminary – for just a few days! You'll hear from the foremost experts in church growth, church leadership, and church health, all in one place! Other guest speakers include Dr. Bob Whitesel, Dr. Gary McIntosh and Stephen Mansfield.
Super early bird registration ends July 30 – click here to secure your spot today!
"The challenge of leadership is to be strong, but not rude; be kind, but not weak; be bold, but not bully; be thoughtful, but not lazy; be humble, but not timid; be proud, but not arrogant; have humor, but without folly."
- Jim Rohn, American entrepreneur, author and speaker
L
ooks like we have quite a few readers out there! I've had a number of requests to bring back my free list of this year's best books. This is the best of the best – what you should be reading now to maximize your leadership and your ministry.
Normally you'd have to wait until the end of the year to get an inside look at what I'm reading. But with so many great books out there NOW that can have a positive impact on your church, I've gone ahead and put together my top picks for you.
These are the "Best Books of the Year – So Far!" (with a couple of Honorable Mentions too) – out of 145 books that I've read this year! And it's available today through tomorrow only!
Because I know that leaders are readers - and I'm going to do everything I can to save you time and focus your attention where it needs to be for maximum growth and development.
If the quality of the books released during the first half of the year are any indication, it's gonna be a banner year of learning, reading and growing for all of us. In this list, you'll find:
Results-producing direct mail strategies that you can apply to your ministry! 


Ways to breathe new life into your church   


The single-fastest growing religious group – and how to reach them! 


A blueprint for reinvigorating your faith through fasting and prayer 


New books from your favorite authors 


How to resurrect your most masculine self! 


An honest look at creating extraordinary relationships that stand the test of time 


And one book that you'd definitely overlook!
Go ahead and pick up your FREE list of the Best Books of 2014 – So Far!
Leadership Tips from Nelson
The ability to anticipate is what separates average leaders from excellent leaders.
Keep an eye toward what's coming down the pike. As a leader, you should always be thinking five steps ahead of everyone else.
4 Things a Leader Does: Learns, Engages, Anticipates, Decides.
When you took on the role of pastor, you immediately became a leader – whether you were prepared to be one or not. Time to step up and lead.
Shepherding involves three critical tasks: Leading your sheep, feeding your sheep, and protecting your sheep.
You have been entrusted with an assignment to lead your flock with an excellence that reflects the love and glory of God.
Where there is no guidance the people fall, But in abundance of counselors there is victory. - Luke 22:26
God's best to you,
Nelson
Follow @nelsonsearcy

A
s I write this I'm actually heading "across the pond" to London and Oxford with Dr. Bob Whitesel for a study tour following the "Footsteps of John Wesley" and his immense contributions to the church growth movement. Today's guest blog reveals even more recent learnings from England about church growth. Dr. Lovett H. Weems, Jr. is the director of G. Douglass Lewis Center for Church Leadership at Wesley Theological Seminary in Washington, DC. Here he reveals several characteristics found in growing churches in England – much that can be applied to churches everywhere.
The Church of England set out to learn from the 18 percent of their churches that grew in the decade up to 2010. A study conducted between 2011 and 2013 sought to investigate the factors influencing church growth in the Church of England.
While there is "no single recipe" for growth, they concluded there are some ingredients closely associated with growing churches. In many ways, these factors mirror findings in the United States from the Faith Communities Today research and that of others.
Leadership
Those studying the Church of England found a strong correlation between growth and qualities of leaders when these qualities are combined with an intention to grow. Leadership qualities that stood out included the abilities to motivate, envision, and innovate. Such qualities, according to the study, lead to growth when found in a leader who makes a priority of numerical growth.
Mission and purpose
Churches with a clear mission and purpose were far more likely to grow. Two-thirds of such churches grew compared to one-quarter of churches without such clarity regarding purpose.
Willingness to reflect and adapt
Self-reflection was a prime characteristic of growing churches, whereas "doing things by default" was more common among declining churches. Worship is a good example. No particular style of worship led to growth, but how the worship style was chosen was critical. Growing churches openly considered their options so that worship became "chosen rather than inherited." Growing churches were willing to experiment and fail until they found the right match between tradition and culture. "Vitality comes with reflection and choice" is how one person put it.
To read this guest post in its entirety, click here.
Your partner in ministry,
Nelson
P.S. It's clear that leadership of the church plays a significant role in its growth. The best strategic leaders have a tool kit of proven leadership principles at their disposal. I've been a long-time student (Okay, you can call it an obsession) of these kinds of ideas and strategies – and have spent hundreds of hours pouring through books, case studies and most importantly – field testing with my own ministries – to boil it all down to the 10 strategic concepts that will best help YOU and YOUR CHURCH. These strategic – and Biblical – concepts will guide you from where you are to where God wants you to be. I promise you they will give you more time, energy and attention – with a whole lot less stress!
Today through Friday only you can save 89% on my brand new resource, 10 Advanced Strategic Concepts, where I explain them in great detail and how you apply each concept to your ministry.
"It's God's will that His Church grow, that His lost children are found."
- Dr. Win Arn
Promoter of the Church Growth movement throughout America.
Church growth is on my mind (actually it always is) and I wanted to share with you a very insightful and thought-provoking piece I came across on this subject. The author John Johnson is a pastor and Professor of Pastoral Theology at Western Seminary. Here he approaches growth from several angles, noting that "All of us are somewhere on the growth curve."
Back in 1988, Kent Hughes, then an emerging pastor, was part of planting a new church. All the signs were positive. The mother church endorsed the project, and Kent was an up-and-coming star. The community was strategically targeted, and a solid core was part of the initial foundation. As he put it, "We had everything going for us…the prayers and predictions of our friends…the sophisticated insights of the science of church growth….a superb nucleus of believers…and we had me, a young pastor with a good track record who was entering his prime. We expected to grow." But something astonishing happened. The church did not grow. In fact, it began to shrink. Out of it came one of his first books, Liberating Ministry from the Success Syndrome.
Growth is generally hard to predict. Sometimes it happens despite our failures; sometimes it eludes us, no matter our best preparations. There is a certain mystery to growth. People insist upon it, as if pastors control some growth lever. Paul must have felt this pressure when he wrote these words in his first letter to Corinth: "I planted, Apollos watered, but God was causing the growth" (3:6). Looking back, he found that behind lots of human activity was a more active God determining the outcome. Richard Neuhaus, in his pastoral theology, sums it up this way: "At the beginning and at the end of every day, we offer up our ministries. We are responsible for the offering, and God is responsible for the consequences, and His is the infinitely greater responsibility." We rely on this!
But fresh from the latest conference, where "growth sightings" are showcased and strategies are passed on, we can begin to believe growth rests largely upon us. We do have this tendency to carry too much of the burden for growth. Isn't this what we're paid for? It's not to say we are free of any responsibility. It is critical we constantly discern those factors that impede growth (sloppy sermons; unloving people; inauthentic leadership; unconfessed sin). But it's also important to understand the nature of how growth works.
To read this guest post in its entirety, click here.
Your partner in ministry,
Nelson
P.S.  To join me on a larger discussion of church growth – and specifically overcoming the top barriers to growth, register now for a brand new webinar I'm doing called Top 3 Growth Barriers. It's FREE and there are several times to choose from. Just RSVP at this link below:
www.churchleaderinsights.com/churchgrowthwebinar 
A Renegade Pastor is someone who has abandoned average in favor of excellence. He is a rebel with a purpose – someone who rises up against resistance, mediocrity and conformity. And he is a hard worker, but knows how to work efficiently and manage his time for maximum benefit. Today we're celebrating our Renegade Pastors – with special accolades to our Renegade Pastor of the Month, Robert Haynes from New Life Community Church in Olive Branch, MS!  Robert also upgraded this year to Senior Pastor Coaching and has a great success story to share. Congratulations Robert – glad to have you in the network! 
Robert Haynes
New Life Community Church
Olive Branch, MS
Upgraded this year to Senior Pastor Coaching
Robert had served and led New Life Community since November 1985. He attributes most of their growth to evangelism. He and his wife, Connie, both graduated from Mid South Bible College (now Crichton College in Memphis, TN) and they have three growth children.
 "I have found the Senior Pastors Coaching Network to be extremely helpful in recharging our church with fresh vision and enthusiasm for reaching our community. By implementing some of the Big Day strategies we learned this Easter:
1) Our total attendance was 99. That's 84% over 1st quarter average attendance of 54. We didn't double in a day but came close to it.
2) We had 19 first timers representing 10 different families.
3) Our attendance was 27 more than prior year high attendance day (72 at the Christmas service).
And 4) We had our highest attendance in over 10 years."
And here is more recent feedback from fellow Renegade Pastors:
"Take it for a test drive, check it out, and see for yourself how valuable the resources can be for your ministry. The interview with Don Ross regarding his book Turnaround Pastor offered some valuable insights and good, solid steps to changing the culture of the church from inward to outward focused."
James Cencebaugh, Bethel Assembly, Boiling Springs, SC
"My experience as a pastor has clearly shown me that I need to stay encouraged and current through ongoing training and resources. This network delivers that and more. I want to get 1% better every day! We used The Maximizing Easter Seminar to almost double our attendance on Easter, and we've had families return using the assimilation process. Thank you!"
Davy Fenton, Mt. Vernon Church, Laurel, MS
"This is a great place to learn how to leverage the systems of a church to the benefit of expanding the Kingdom. At the Renegade Pastors Conference I learned how to maximize my time and energy. We still talk a lot about this with our staff."
Andy Rainey, Blue Ash Community Church, Blue Ash, OH
Upgraded this year to Senior Pastor Coaching
"This network is a wealth of knowledge and information, and it connects me with others in the same field I'm in. Through our calls, we're able to share ideas and encourage one another. We've been implementing the assimilation process, and we now have a basic structure in place that will pay off in the long run."
Clay Hopkins, Lakeside Baptist Church, Dallas, TX
Also in Executive Pastor Coaching
Your partner in ministry,
Nelson
P.S. Interested in joining Robert and his fellow Renegade Pastors on a mission to abandon average? I want to give you the opportunity to pick up my NEW book The Renegade Pastor for just $1.00 PLUS, test drive my Renegade Pastors Network for Two Free Months!
It's no accident that this book – "The Renegade Pastor: Abandoning Average in Your Life and Ministry" – shares the same name as one of my central coaching networks. The ideas in this book were first introduced and molded through the real-life work of transforming average ministries into renegade missions that truly glorify God and His Kingdom.
What I've learned through years of working with other pastors in my networks, is a simple but profound truth – as I share in The Renegade Pastor book: "If you want to grow a healthy church and have a happy personal life, look at what the average pastor is doing and do the opposite."
This book will inspire and motivate you to abandon average and reclaim a life of impact and excellence. The topics covered in its seven packed chapters are designed to help you move from mediocrity to meaning in every area of your life. The book also comes with a two-month FREE test drive of my Renegade Pastors Network so your learning can continue beyond the book!
I will mail it to you priority mail – no additional shipping costs for Just $1
Just CLICK HERE to receive your BRAND NEW The Renegade Pastor hardcover book for ONLY $1 (regularly $19.95!) No shipping costs! PLUS get TWO FREE MONTHS test drive of The Renegade Pastors Network (additional $198.00 value!). With bonuses, total value of this opportunity is $1,012.22!
Growing your church may sometimes feel like an uphill battle – IF you don't know where to start.
Don't be paralyzed by growth barriers – I'd like to help you break through and reach the maximum potential of your church to create more disciples for Christ!
That's why you're invited to my BRAND NEW webinar, Top 3 Growth Barriers, with six convenient times to choose from, starting TODAY – the first one starts in about an hour or so.
And it's completely FREE (value of $39.95)!
Through my own experience as a Pastor just like you, and after coaching over 2,000 other Senior Pastors, I've identified the TOP THREE growth barriers that all churches face, regardless of size, denomination, or location.
Now I'd like to share these top growth barriers with you and give you practical next steps you can take next week to break through each barrier.
This webinar is BRAND NEW and FREE for you to attend! 
There are SIX CONVENIENT DATES/TIMES THIS WEEK:
TODAY - 11am or 2pm Eastern OR
Tomorrow -  11am or 2pm Eastern OR
Thursday - 11am or 2pm Eastern
(These are the same webinars, just repeated on different days and times.)
In this Brand New FREE Webinar I will cover:
How to identify what is keeping your church from growing the way God desires 


How to identify the #1 barrier that holds back your church (it's not what you think!) 


Your unique role as the Senior Pastor in removing these barriers forever (it's not as hard as you've been led to believe) 


Specific "nuts and bolts" next steps to remove each barrier 


How to cooperate with God to experience His blessing in your church 


Plus much more
It is FREE to participate but you must RSVP at this link:
www.churchleaderinsights.com/churchgrowthwebinar 
Space is limited on each webinar, so reserve your spot today! 
See you on the webinar…
Your partner in ministry,
Nelson
P.S. Do you know of another Senior Pastor who might want to join us on this Brand New church growth webinar?
Please share this link with them:
More Free Stuff...
Receive Nelson Searcy's FREE "Healthy Systems, Healthy Church" E-book ($23.95 value)!
Just complete the form below and you will receive your free copy:
God designed all the parts of the body - both the church body and the physical body - to work together,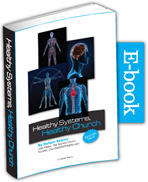 allowing us to fulfill God's purposes and plans on this earth. And both of those respective bodies function best through well-developed systems.
Nelson Searcy's revised Healthy Systems, Healthy Church E-Book has been updated to include diagnostic questions for you to determine the current health of your church's systems and practical help as you lead your church to greater health and effectiveness. Just complete the form above to receive your FREE copy!
---
Search The Blog
Looking for a particular subject? Please enter the keywords in below and press the search button to find what you are looking for...
---
Blog Categories
---
---