---
From time to time, the overwhelming demands of ministry have led each of us to say: I just can't get it all done!
Well, guess what: YOU aren't supposed to be doing it all anyway!
That's right – God never expects you to get it all done…he wants you to get it done through others.
Learning to delegate is your key to getting more done in less time, with less stress and with greater blessing.
Quite frankly, you ARE doing too much by yourself.
Someone has said that "Delegation" is getting things done through others.  I would suggest that "Delegation" is empowering others to share in the blessings of your ministry.
Delegation is one of the key skills that every pastor must  learn…over and over and over. Unfortunately, they don't teach delegation in seminary, even though Acts 6:1-6 says that the key to being an effective minister is to focus on the few things God has called you to do and then effectively delegate the rest.
Learning effective delegation means…
…You'll help more people.
…You'll serve more people.
…You'll be a better steward of your own time and the time given by your staff and volunteers.
Learning to delegate won't mean you'll get everyone done – ministry never stops – but it does mean you'll get more done – in a healthier, more effective, God-honoring way. 
I hear you when you say, "I can't get it all done." Let me help you get it done through others…properly and in order.
I am very proud to present this NEW resource to you: the Secrets of Effective Delegation seminar! And my team has put together some great bonuses if you act quickly - Click here to learn more about this power-packed 3-hour session including all my insider power principles for effective delegation. 
Your partner in ministry,
Nelson 
P.S. – This new resource, Secrets of Effective Delegation, is literally 25 years of lessons from the school of hard knocks, the Bible and my own pastoral and coaching ministry.
It's time for you to share the blessing and delegate effectively to others.
It's time for you to increase your impact by 2, by 4 or even by 10.
It's time for you to get home on time for dinner and still fulfill your calling!
So, please follow this link to pick up this new resource today. Over $259.70 in fast-action bonuses end Wed., Dec. 3! 
Posted On: November 25, 2014
"Once a man is united to God, how could he not live forever? Once a man is separated from God, what can he do but wither and die?"
- C.S. Lewis, Mere Christianity
Posted On: November 22, 2014
Today's post was written by Rajeev Varatharajan, Founder of Fresh Aesthetics, a company who specializes in creating compelling websites for churches of all sizes. Some of the ministries he's worked with are Hillsong, C3 Church Oxford Falls and Planetshakers.
Unfortunately there is an incredible disconnect between what people want to do on church websites and how we design them.
When we look at the top ten things people want to know from Grey Matter Research to help you see what people actually want to do next on Church websites we see information like service times, directions, location and activities offered rated the highest.
However when we compare this to the majority of church website designs (one big slideshow plus 3 smaller boxes) that are currently online, the gap in what people want and what churches traditionally focus on is too wide. We've designed many sites in the past 4-5 years that followed this exact formula. The focus for churches is to use websites as a marketing tool for the next big event rather than using it to tell their story for new people and help current members find the information they want.
Compare your church homepage with the below list of things people want to know and see how close you are. Are you closer to an event calendar or a story telling platform that engages people into their next steps?
Top ten things people want to know
Check to see the times of services: 43%
Check what activities are offered: 29%
Look for a map or directions to the church's location: 28%
Watch streaming video: 26%
Listen to streaming audio: 26%
Check to see what the church's religious beliefs are: 22%
Request prayer: 18%
Downloading a podcast: 15%
Checking what denomination or group the church belongs to: 15%
Send a message to the pastor or leader: 12%
Click here to read the full article.
Your partner in ministry,
Nelson
Posted On: November 21, 2014
Ministry Tips from Nelson
Top characteristic of the Pastors of growing churches: They are learners.
Practice the Principle of Learn and Return: When you discover something that benefits the work of the Kingdom, share it with other leaders.
You are not in competition with the other pastors in your area or in your denomination. You are on the same team with them.
As you are open to raising up and equipping new leaders, you will be taking an active role in expanding God's work beyond your doors.
Be on the lookout among key volunteers for those God may be planning to raise up to be pastors on your staff or to lead new churches.
Try to get involved in God's bigger picture by raising up new leaders, investing in other pastors, and launching new churches.
95% of your focus should be on building the church you're called to; 5% on larger-scale ministry opportunities outside your doors.
Healthy, vibrant local churches are God's greatest tool for evangelizing and discipling the world.
Till I come, give attendance to reading, to exhortation, to doctrine. - 1 Timothy 4:13
God's best to you,
Nelson
Posted On: November 20, 2014
In two weeks I'll be on the West Coast for my all-new FREE Breaking the Top 3 Growth Barriers Workshop!
I'm saving you a FREE spot but you have to claim it before Nov. 26th!
Can you join me for this half-day event on Thursday, Dec. 4th in Orange County?
I still have a few seats available just for Senior Pastors – it's a FREE event so it's filling up fast. (Plus – you must pre-register by Nov. 26th – see details below.)
This training event will help you discover what is keeping your church from growing and the simple steps you can take to break the growth barriers that every church faces at any level of growth.
There's a lot of material to cover in a short time, so I decided to make this for Senior Pastors only. I have limited seating in the room so don't wait to reserve your spot!
I know it may require some travel and time adjustment, but can you make it?
I hope so!
Reserve your spot right now at: http://www.churchleaderinsights.com/top3
Here are all the details:
Central Location in Southern California
Orange County/Irvine
Thursday, Dec. 4
9:00am – Noon
FREE for Senior Pastors
Must Pre-Register by Wednesday, Nov. 26th
Otherwise it's $49.95 per person at the door!
Event Location:
Hilton Orange County / Costa Mesa
3050 Bristol St.
Costa Mesa, CA 92626
(Click here to open Google Maps)
Conveniently located between San Diego and Los Angeles
Just minutes off the 405 Freeway
Across from the John Wayne Airport
Convenient Southwest Airline flights from across California and Arizona
To RSVP, register yourself at the link below and I'll hold your spot:
http://www.churchleaderinsights.com/top3

I hope you'll be able to join me for this special Southern California event!
Your partner in ministry,
Nelson
P.S. Feel free to invite as many other Senior Pastors who you know – in fact, I would greatly appreciate your help in getting the word out. I promise it will be worth their time.
Thank you in advance!
Here's that special link again to register: http://www.churchleaderinsights.com/top3
Space is Limited! Don't Wait to Register – Save Your Spot Today!
Posted On: November 19, 2014
One of my great mentors is Dr. Elmer Towns (co-founder of Liberty University) and I'm excited to share with you some teachings from him on prayer, and practical ways to strengthen your spiritual life as a pastor. Today he's talking to you about the importance of developing a prayer team for ministry.
Today I want you to understand the power of two pray. Two pray is not 'to' but 'two'. You can start embracing the power of Two Pray – get someone to pray with you – by finding prayer partners.
The main calling for your ministry team is interceding for your ministry. The main spiritual gift of your prayer partners is intercession, always laboring fervently for you in prayer. You want to get a team to intercede for you.
A prayer team will give you victory in spiritual warfare and help you out of difficulties and dangers.
But how do you recruit prayer partners to be on your team? Here are a few places to start:
1) Look for the most obvious person. Your spouse, for example. But also someone who shows honesty, financial integrity, sexual purity and unity in the Body of Christ.
2) Ask God to give you prayer partners. Consider also, already has God put someone on your heart?
3) Be willing to be reciprocal. Know that in choosing your partner, you must pray for them as well.
4) Choose different prayer partners for different challenges. In assembling your prayer team, be sure you also consider the various aspects of your prayer teams and know that you will lean on different prayer partners for different needs and stages of your life and ministry.
Today ask God to put someone on your heart to be your prayer partner. Then start sharing your burden with them. Don't be reluctant to share your ministry with others.
Jesus said, "Again I say to you that if two of you agree on earth concerning anything that they ask, it will be done for them by My Father in heaven." (Matt. 18:19)
This is just a glimpse at the teaching Dr. Towns shared in a four-hour private talk with my Advanced Coaching network. Once Dr. Towns finished his talk, I told him we can't limit this to just these pastors. And he agreed! I invite you to pick up this new resource, The Spiritual LIfe of a Pastor. Click here to save 79% this week only!
Your partner in ministry,
Nelson
P.S. After Friday, November 21, this BRAND NEW resource The Spiritual Life of a Pastor from Dr. Elmer Towns will be listed in the store for $299.95. But today you can save over 79%: You will get these fundamental principles to improve your own walk with Christ – plus over $179.00 in bonus resources – for just $99.00!
PLUS – CD purchases come with free immediate download!
Click here to save over 79% – Get your brand new The Spiritual Life of a Pastor resource and over $179.00 in Bonuses – for just $99 (regularly $299.95)! Ends Friday, November 21st!
Posted On: November 18, 2014
"I have been driven many times upon my knees by the overwhelming conviction that I had no where else to go. My own wisdom and that of all about me seemed insufficient for that day."
- Abraham Lincoln
Posted On: November 15, 2014
Today's guest post comes to us from Cath Martin, writer for Christian Today. Cath presents some of the latest research findings on the unchurched by the Barna group.
New research by the Barna group paints an interesting picture of those who are aware of the church and even think positively of the Christian faith, but who, for whatever reason, feel that actively being a part of church is not for them.
'Churchless' is the title of Barna's latest research into understanding today's unchurched and how to connect with them.
The research reveals that the number of churchless Americans has risen sharply since the early 1990s, when only around two out of 10 adults were churchless.
That figure rose to three in 10 in the early 2000s and today now stands at nearly half the adult population (49 percent).
Those who do not currently or have never attended church make up 10 percent of the population but a far higher figure is the de-churched – those who were once active in church but are no longer – who make up exactly a third of American adults.
Eight percent of the population are "minimally churched" – they attend church "infrequently and unpredictably".
"Not too many years ago, church attendance and basic Bible literacy were the cultural norm. Being a Christian didn't feel like swimming against the cultural current. But now?" said Barna.
Churchless confirms that the world has, indeed, altered in significant ways during the last few decades. It's not just your imagination."
The younger the person is, the more likely it is they have never been to church and are 'post-Christian' – lack any Christian identity, belief and practice.
But the door hasn't been completely shut, with two in three unchurched Americans describing themselves as spiritual, and six in ten churchless adults saying they prayed in the last week.
"The truth is, most of them are already looking for a connection with God," Barna said.
Click here to read the full article.
Your partner in ministry,
Nelson
P.S. –  It's tough to see people walking away from the church. For over two decades now, I've been dealing with the personal pain of people leaving, the spiritual consequences of people leaving and the "failure feelings" that come when someone leaves. I've distilled all I've learned in a three-hour resource called "WHY PEOPLE LEAVE YOUR CHURCH AND WHAT YOU CAN DO ABOUT IT" – and I'd like to give it to you this Weekend for 50% OFF Today thru Monday, Nov. 17th. Click Here – Secure "Why People Leave Your Church" for Only $49 (reg. $99.95)
Posted On: November 14, 2014
This is it – the last day of my brand new Planning Your 2015 Preaching Calendar webinar!
You still have TWO FINAL OPPORTUNITIES today to join in – once at 11:00am ET and again at 2:00pm ET.
This has been the largest webinar this year – you can still grab a spot if you act quickly.
Again, this is the only week this event is running! 
I don't want you to miss out on this valuable training that will have an exponential impact on all of 2015!
You can secure one of the last 2 time slots now at the link below:
www.ChurchLeaderInsights.com/preaching
This webinar will literally save you hours of planning time, help you relieve your stress and increase your creativity.
I will walk you, month-by-month, through the specifics of the 2015 calendar to help you plan your preaching in advance!
Here's how I can help you through this webinar – you can expect to learn:
When, specifically, to plan your 2015 Big Days (and when not to plan them).
The pitfalls and possibilities built into the 2015 calendar.
How to make the most of people's natural seasonal patterns.
The best times in 2015 for each of the 3 different types of sermon series (attraction, growth & balance).
How to make Easter in 2015 more effective than ever at your church.
Which days you can expect fewer people and how to best use those days.
Plus much more!
The preaching calendar doesn't solve everything, but it opens up opportunities for you to increase your impact, to get a greater return on your investment, to maximize your Big Day, and to significantly lower your stress level.
I hope you'll join me today for one of these last 2 available time slots – it will save you hours all year long!
Your partner in ministry,
Nelson
P.S. - One more thing – there are some new additions this year. When you pre-register, show up for your selected webinar and stay to the end, you will receive special BONUSES! Ends Today! Click Here to Reserve One of the Last FREE Spots Now for my BRAND NEW Planning Your 2015 Preaching Calendar Webinar PLUS Bonuses! Over $218.85 value – yours today for only $39!
Posted On: November 13, 2014
If the latest Target commercial (and their store shelves for that matter) is any leading indicator – we're officially in the holiday season!
So are you prepared? I'm not talking about making your Christmas lists or even decorating for Christmas services.
The real question is whether you've started preparing for your Christmas offering.
Now, I know what you may be thinking: People's wallets are already stretched too thin; Christmas is just not the best time of year to ask people to give more to the church, right?
But I have found that by planning NOW for an end-of-the-year Christmas offering, you can create an opportunity for incredible blessing.
That's why this week only, you can pick up my HOW TO PLAN AND CONDUCT AND EFFECTIVE CHRISTMAS OFFERING resource, and I'll give you Over $935.00 in FREE Bonuses (including my complete Stewardship Seminar – see below)!
Don't miss this: This complete Christmas Offering resource has all my files - so you get to learn from everything I've learned over the past five years (including samples that you can make your own from every Christmas Offering).
The average church that implements this resource raises between two and five times their weekly budget through an effective Christmas Offering (at The Journey in Manhattan for example, we regularly raise FIVE times our regular offering – last year, that was over $250,000.00!).
I want your church to benefit from this powerful offering too – it will help you better fund missions and ministry efforts for 2015 and (best of all) grow your people through sacrificial giving.
Your partner in ministry,
Nelson
P.S. – You have to act quickly – this resource is available THIS WEEK ONLY! Click here to save over 60% – Get your Christmas Offering resource (regularly $499.95) Plus receive over $935.00 in bonuses – for only $199! 
Posted On: November 12, 2014
More Free Stuff...
Receive Nelson Searcy's FREE "Healthy Systems, Healthy Church" E-book ($23.95 value)!
Just complete the form below and you will receive your free copy:
God designed all the parts of the body - both the church body and the physical body - to work together,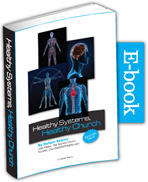 allowing us to fulfill God's purposes and plans on this earth. And both of those respective bodies function best through well-developed systems.
Nelson Searcy's revised Healthy Systems, Healthy Church E-Book has been updated to include diagnostic questions for you to determine the current health of your church's systems and practical help as you lead your church to greater health and effectiveness. Just complete the form above to receive your FREE copy!
---
Search The Blog
Looking for a particular subject? Please enter the keywords in below and press the search button to find what you are looking for...
---
Blog Categories
---
---